Going down in 15 years of history, here comes another chapter of a stimulating and proactive scientific program.
Since 1996, this symposium has been dedicated to its mission to bring together medical professional from all over the world, and to exchange new knowledge and ideas in the field of cardiovascular medicine.
Combined with the 4th LEFT MAIN & BIFURCATION SUMMIT, this interactive course will entirely cover the most relevant issues in this field and provide a great opportunity to obtain the cutting-edge and most advanced Western and European techniques, overviews and clinical studies for the specialized physicians and other health care professionals. More than 3,500 delegates and 500 invited specialists from a wide range of disciplines will participate in this conference.
With exceptional faculty and program, it will provide the perfect backdrop for your learning environment.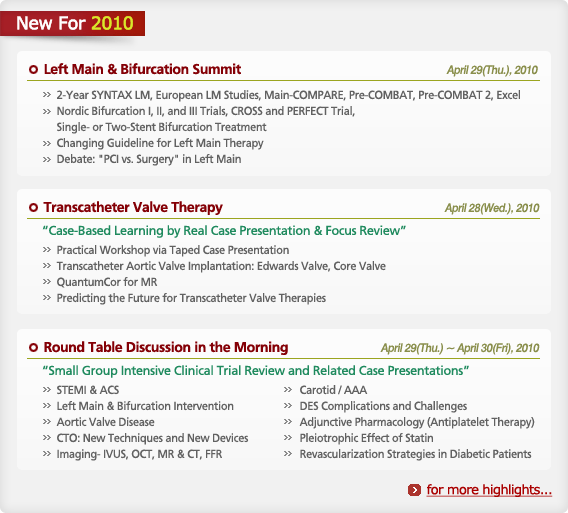 Program Sponsorship and Support
ANGIOPLASTY SUMMIT-TCTAP is sponsored by CardioVasucular Research Foundation (CVRF) and partially funded by educational grants from commercial supporters.