A New Algorithm from Japanese CTO-PCI Expert Registry
August 8th, Highlight Session of TCTAP & AP VALVES 2020 VIRTUAL
Chronic total occlusion (CTO) algorithms have significantly contributed to the improvement of success rate and dissemination of CTO-PCI worldwide. Since the anatomical features of CTO lesions assessed at the time of CTO-PCI considerably differ according to cultural regions; whether prioritizing PCI or CABG for coronary revascularization, the selection of CTO crossing techniques and strategies vary among societies, which consequently led to release of several regionally-based CTO algorithms in the past decade. Those are the well-known hybrid algorithm, the Asia-Pacific CTO algorithm, and the Euro CTO club algorithm.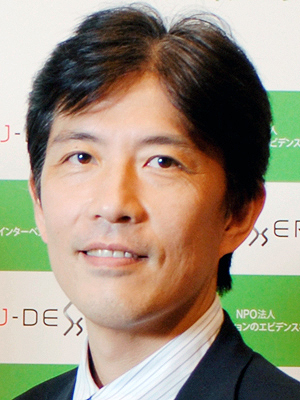 Recently, another CTO algorithm has gained attention and was presented by Toshiya Muramatsu, MD at the highlight session of TCTAP & AP VALVES 2020 VIRTUAL.
This novel algorithm was derived by analyzing 5,843 patients from the Japanese CTO-PCI expert registry treated between 2014 and 2017 and incorporated the guidewire manipulation time during the antegrade wire escalation to consider switching to another strategy for the first time. In detail of their data, the 1,562 patients who were treated with a primary retrograde compared with primary antegrade approach had a higher J-CTO score; had more ostial, calcified, and tortuous CTO lesions; had more blunt or stumpless CTO entry; and were more likely to have a CTO length of ¡Ã20 mm. The average J-CTO scores for patients treated with an antegrade approach alone, rescue retrograde approach, and primary retrograde approach were 1.6 ¡¾ 1.2, 2.1 ¡¾ 1.1, and 2.3 ¡¾ 1.1, respectively (P < 0.001).
The median guidewire manipulation times associated with guidewire success and failure were 56 and 176 minutes, respectively (P < 0.001). Median guidewire manipulation time in the primary antegrade approach (39 minutes) was 28 and 128 minutes for antegrade alone and rescue antegrade approach, respectively (P < 0.001), while it was 113 minutes for the primary retrograde approach. On multivariate analysis, reattempt, greater lesion tortuosity, CTO length ¡Ã 20 mm, and no stump in the proximal cap all independently predicted lower antegrade guidewire success in the primary antegrade approach.
Importantly, the new algorithm moves beyond anatomic and imaging features in that the guidewire manipulation time was factored in as part of the current strategy. The authors set 20 minutes as the threshold of the initial timing at which to review CTO-PCI strategies in the primary antegrade approach, and this time threshold was derived based on the following findings; 1) median successful guidewire crossing time of the antegrade single wiring was 23 minutes; and 2) the difference in the guidewire crossing time between the primary retrograde approach and the rescue retrograde approach was 19 minutes.
¡°I would like to congratulate the authors trying to find when to switch the strategy because it is definitely not an easy task¡± Scott Harding, MD mentioned. But the discussants in this session had a consensus that this 20-minutes threshold is quite arbitrary and perhaps less generalizable to be included in an algorithm, given that guidewire manipulation varies considerably among operators and not every operator has the understanding of the way the wires work that the Japanese operators might.
¡°The 20-minutes threshold was derived from the patients who ultimately had a successful CTO crossing using the antegrade wire escalation technique. For those cases there may have been some progress of wiring during that 20 minutes. We have to be flexible adopting this 20-minute limitation into our practice, for example, if you reach to that 20 minutes and you made some progress you can prolong your work on one method for a longer time, whereas if you spent 15 minutes of wiring and you achieved nothing it will be better to switch to another method more quickly.¡± Pil Hyung Lee, MD commented.
Paul Hsien-Li Kao, MD emphasized that ¡°The concept is that CTO-PCI is basically a dynamic game, meaning that you have to think about how your current move will affect your next move. All available techniques in the CTO toolbox are basic tools that you need to have in order to have a successful, efficient and safe procedure.¡±
Comparing CTO Algorithms - Moving Towards a Global Consensus
In line with the advent of this new Japanese CTO algorithm, Scott Harding, MD presented a lecture on the similarities and difference between the representative regional CTO algorithms and suggested a move toward a global consensus at this highlight CTO session.
He explained that in all 3 algorithms (hybrid, APCTO, Euro CTO algorithms) the same three angiographic questions determine initial direction, antegrade or retrograde; that is, 1) defined or ambiguous proximal cap anatomy? 2) favorable distal target for wiring or re-entry? or 3) usable collaterals or not?
The three algorithms have differences in terms of the criteria for the initial approach of wire escalation versus dissection re-entry. Apart from the APCTO and the Euro CTO algorithm, which recommends dissection re-entry as an initial approach in relatively limited situation, the hybrid algorithm suggests selecting this strategy according to the occlusion length alone (¡Ã20 mm). Dr. Harding noted that ¡°essentially this means that the APCTO and Euro CTO algorithms promote an antegrade wiring approach first in the majority of cases.¡± He also mentioned that the APCTO algorithm highlights the role of IVUS-guided entry and the Euro CTO algorithm included a couple of other strategies to overcome the proximal cap ambiguity, such as the BASE technique or Scratch and Go technique, and introduced the concept of an investment procedure. Both APCTO and Euro CTO algorithm includes the parallel wiring and the instructions of when to stop the procedure.
However, he emphasized that we could see important practice patterns from the regional operators that do not exactly fit in their own algorithms. For example, several registry data indicate that antegrade wire escalation is predominantly used as the primary strategy by hybrid operators even though the CTO lesion length were more than 20 mm in majority of cases and showed outstanding results. In addition, IVUS-guided entry, which is not included in the hybrid algorithm, is adopted by many hybrid operators in daily practice. This observation may indicate that operators are getting more flexible in adopting the available techniques as they get more experienced, and shares strategies in each algorithm.
Considering the purposes of algorithms, that is to standardize and promote best practice, serve as a reference for teaching, and provide a platform for discussion, all three algorithms have been and will be valuable in this field, particularly for the beginners and the intermediate operators. However, experts question the need for another regionally-based algorithm for these complex lesions and instead say the focus should be on a globally agreed one. The first step was the recent publication of global consensus expert document on CTO-PCI. Dr. Harding finished his talk concluding that ¡°While there is agreement on a number of CTO principals, there still remain a number of questions and we need to get consensus and a global CTO algorithm¡±
Editor: Pil Hyung Lee, MD (Asan Medical Center, Korea)