Global Experts Convene on COVID-19 Vaccine Timeline
Cedars-Sinai Medical Center Jonathan Grein, WRAIR Kayvon Modjarrad deliver special COVID-19 treatment and vaccine talks at TCTAP & AP VALVES 2020 VIRTUAL
Researchers around the world are racing to overcome the COVID-19 pandemic by accelerating antiviral treatment and vaccine development. Experts are eyeing several therapies that showed positive clinical trial results while researchers are developing and producing vaccines at an unprecedented pace.
International infectious disease experts gave a special talk during a special session at TCTAP & AP VALVES 2020 VIRTUAL - an international academic conference that kicked off online for three days starting Aug. 6th due to the COVID-19 pandemic.
Funded by the CardioVascular Research Foundation (CVRF) and hosted by Asan Medical Center (AMC), TCTAP & AP VALVES 2020 VIRTUAL is one of the most comprehensive interventional cardiology programs in Asia that features sessions on topics such as coronary and structural heart disease and valve, among others.
Antiviral, immune-based therapies rise as potential COVID-19 treatments
Only a few therapies have proven its potential as COVID-19 treatments seven months into the pandemic.
In particular, antiviral therapy remdesivir, immune-based therapy dexamethasone, IL-6 inhibitors, and convalescent plasma have risen to the top as potential therapies.
The U.S. Food and Drug Administration (FDA) approved remdesivir by Gilead Sciences to treat severe COVID-19 patients. Although remdesivir gained the FDA¡¯s Emergency Use Authorization (EUA), no treatment has yet been officially approved to treat COVID-19.
As the race to find a cure pushes forward, Professor Jonathan Grein from Cedars-Sinai Medical Center in Los Angeles, US delivered a special lecture titled an ¡°'Update on Therapeutic Options for Covid-19¡± at TCTAP & AP VALVES 2020 VIRTUAL at Aug. 7.
Grein focused on COVID-19 clinical trials while delving into remdesivir results that his team first published in the New England Journal of Medicine (NEJM).
Remdesivir improves clinical outcomes of severe COVID-19 patients
Gilead Sciences¡¯ remdesivir is a nucleotide analogue treatment originally developed to treat Ebola. FDA¡¯s remdesivir approval was based on the Adaptive COVID-19 Treatment Trial (ACTT) published in the NEJM and funded by the National Institute of Allergy and Infectious Diseases (NIAID).
The large-scale placebo-control trial confirmed the clinical efficacy of remdesivir, leading the Data Safety Monitoring Board (DSMB) to recommend early termination of the trial.
The ACTT study enrolled 1,063 hospitalized COVID-19 patients. Results showed remdesivir shortened recovery time by 31 percent compared to placebo. Average recovery time in the remdesivir arm was 11 days and 15 days in the placebo arm (P<0.001).
Furthermore, the mortality rate at 14-days stood at 7.1 percent for remdesivir and 11.9 percent for placebo. Although there was no statistically significant difference, Grein noted a positive trend favoring remdesivir (HR 0.70; 95% CI 0.47~1.04).
¡°Remdesivir can improve clinical outcomes of hospitalized patients with severe COVID-19 quickly. In particular, non-incubated patients on supplemental oxygen may benefit the most,¡± Grein said.
Hydroxychloroquine fades into distance
Hydroxychloroquine took a turn for the worse with experts dismissing most related trials as ¡°low evidence.¡±
In particular, NIH guidelines recommended against chloroquine or hydroxychloroquine except for use in clinical trials. The NIH also recommended against the hydroxychloroquine and azithromycin combination due to potential toxicity.
Shortly after the NIH dismissal, the FDA on June 15 retracted the EUA of chloroquine and hydroxychloroquine, saying that the Biomedical Advanced Research and Development Authority (BARDA) - a U.S. Department of Health and Human Services (HHS) office - requested the retraction after confirming the lack of efficacy in new clinical trials.
Grein noted that hydroxychloroquine dose likely lacks an antiviral effect. Although viral shedding decreased with hydroxychloroquine in some early clinical trials, the results were not successfully replicated in later studies.
¡°It is difficult to administer hydroxychloroquine as a cure for COVID-19,¡± Grein said. ¡°There is no evidence that hydroxychloroquine holds clinical benefits for these patients in terms of death and ventilation.¡±
Patients on mechanical ventilation benefit from dexamethasone
Experts are keeping tabs on dexamethasone as it proved effective on certain COVID-19 patients in the preliminary RECOVERY trial.
The randomized open-label control RECOVERY trial published in NEJM showed that dexamethasone slashed mortality risk for COVID-19 patients on mechanical ventilation.1
Results showed that 28-day mortality stood at 21.6 percent for the dexamethasone arm and 24.6 percent for the standard care arm. Analysis showed that 28-mortality risk was 17 percent lower in the dexamethasone arm (RR 0.83; P<0.001). The survival benefit stood out the most in patients on mechanical ventilation (RR 0.65; 95% CI 0.51-0.82).
However, the results were different for COVID-19 patients not on oxygen therapy. The 28-morality rate for the dexamethasone arm rose compared to the standard care arm (RR 1.22; 95% CI 0.93-1.61), indicating that dexamethasone could do more harm than good.
Researchers call for higher-quality studies for IL-6 inhibitors
Researchers found positive data from preliminary studies of IL-6 inhibitors such as sarilumab and tocilizumab.
A phase 2/3 clinical trial on hospitalized COVID-19 patients found that patients in the sarilumab 400mg arm required fewer ventilators and recorded lower mortality than those in the sarilumab 200mg arm and the placebo arm.
Results also showed that the morality/ventilator requirement rate was 28 percent in the sarilumab 400mg arm, 46 percent in the sarilumab 200mg arm, and 55 percent in the placebo arm. However, the benefit was not observed in severe COVID-19 patients.
Meanwhile, the randomized open-label CORIMUNO-TOCI study conducted in seven hospitals in France proved the efficacy of tocilizumab.
According to the study results published in the NIH¡¯s COVID-19 treatment guidelines2, the morality/ventilator requirement rate was lower in the tocilizumab arm than the standard care arm in COVID-19 patients with moderate to severe disease. The downside was that the study was not published in an official academic journal.
Grein summarized by calling for further higher-quality studies to apply IL-6 inhibitors to real-life severe COVID-19 patients.
Convalescent plasma confirms potential
Although data on convalescent plasma is limited, results from a randomized open-label study published in JAMA on June 3 showed that COVID-19 patients with severe disease reaped clinical benefits with convalescent plasma, confirming its potential.
The JAMA study conducted in seven hospitals in Wuhan, China enrolled COVID-19 patients with severe or life-threatening disease. Results showed that the prognosis improvement rate was 51.9 percent in the convalescent plasma arm and 43.1 percent in the standard care arm, indicating no statistically significant difference (HR 1.40; 95% CI 0.79~2.49).
Further analysis on severe COVID-19 patients, however, showed that the convalescent plasma arm had a higher clinical prognosis improvement rate of 91.3 percent than the 68.2 percent of the standard care arm (HR 2.15; P=0.03). COVID-19 patients with life-threatening disease did not see prognosis improvements.
¡°Research suggests that convalescent plasma is a possible treatment for life-threatening severe COVID-19 patients, but higher-quality evidence is needed,¡± Grein noted. "We must keep an eye on the rapidly changing field of COVID-19 therapeutics.¡±
Speed is key for COVID-19 vaccine development
Speed has always been the focal issue for vaccine development - and COVID-19 is no different.
Kayvon Modjarrad, Director for Emerging Infectious Diseases at Walter Reed Army Institute of Research (WRAIR), outlined this key message and methods on how vaccine makers are slashing development times during the ¡°'Developing COVID-19 Vaccines at Pandemic Speed: Potential Vaccine Platform¡± session at TCTAP & AP VALVES 2020 VIRTUAL.
From a historical perspective, Modjarrad noted that mankind has developed vaccines for various viruses. The time of virus outbreak to vaccine development for yellow fever took 35 years, 45 years for polio, and 47 years for measles.
In the case of Ebola, the virus itself was known for about 40 years, but it took about five years to start developing a vaccine and get approval - a notable improvement compared to previous infectious diseases.
According to Modjarrad, however, COVID-19 vaccines need to be developed and approved in not just a few years, but in a few months.
¡°SARS-CoV-2 is the seventh virus that we have identified, but it is the third highly pathogenic virus we have observed in the past 17 years, and it¡¯s an accelerating problem,¡± Modjarrad said. ¡°What I hope that you take away from this is that the emergence of coronaviruses in human populations is accelerating.¡±
3 strategies to cut COVID-19 vaccine development
During the COVID-19 pandemic, Modjarrad highlighted how vaccine developers are relying on priority pathogens, prototype pathogens, and Plug & Play platforms to reduce development times.
¡°The breakthrough for COVID-19 vaccine development will basically come from understanding the respiratory syncytial virus fusion protein,¡± Modjarrad said. ¡°Essentially, we need to understand the atomic structure of the fusion protein and then stabilize the protein in one of its conformational states - in what we call the profusion conformation - that exposes epitopes, which in turn elicits much higher titers of neutralizing antibodies.¡±
In the first few months of the COVID-19 pandemic, researchers were able to analyze the structure of the spike protein, a class 1 fusion protein of SARS-CoV-2. This was made possible by previous coronavirus research conducted by the NIH prior to the outbreak, according to Modjarrad.
It is on the basis of this research that companies are able to launch vaccine research quickly, the WRAIR Emerging Infectious Diseases director said.
WRARI uses protein vaccine platform
Modjarrad¡¯s team in particular is utilizing a protein vaccine platform for rapid development.
COVID-19 vaccines are currently being developed using a myriad of platforms. These vaccines include DNA and RNA vaccines, replicated or non-replicated viral vector vaccines, inactivated vaccines, and protein vaccines. Modjarrad's team is working on developing a COVID-19 protein vaccine.
The protein vaccine is a Spike Ferritin Nanoparticle (SpFN) vaccine, which is being developed using a ferritin nanoparticle platform designed to display specific coronavirus spike proteins in the immune system.
SpFN vaccines not only stabilize the perfusion conformation but also enhance the trimerization and induce mutations to introduce a soluble linker that is somewhat distant from the ferritin nanoparticles. Through this, all epitopes of the spike protein appear in the immune system.
¡°Tools now exist to allow the rapid scale-up of vaccines for emerging pathogens. The platforms available for rapid vaccine development are going to be leveraged to anticipate and prepare for future pandemics, and not just respond to the current one,¡± Modjarrad concluded.
---
Edited by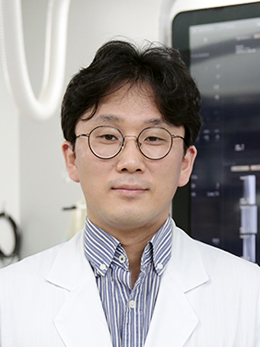 Pil Hyung Lee, MD
Asan Medical Center, Korea (Republic of)
Written by