Redevelopment and Validation of the SYNTAX score II 2020
Individualized Decision Making between Percutaneous and Surgical Revascularization in Patients with Complex Coronary Artery Disease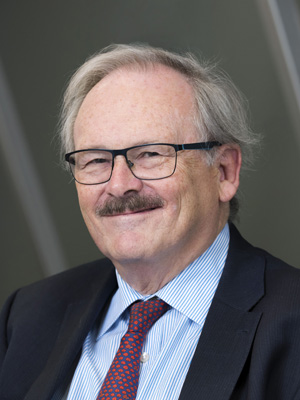 The Syntax score II 2020 has released in the press in Lancet and was presented by Patrick W Serruys, MD at the highlight session of TCTAP & AP VALVES 2020 VIRTUAL. Syntax II 2020 is redeveloped to predict 10- year mortality and 5- year MACCE using the data of the 10 years follow-up of SYNTAX (ES) study and externally validated in the FREEDOM, BEST and PRECOMBAT trials.
Syntax score II 2020 is slightly different from the original Syntax score II (2013). The original Syntax score II was developed by applying a Cox proportional hazards model to the 4-year results of SYNTAX trial resulting in a combination of 6 clinical (age, creatinine clearance, LVEF, Female, PVD, COPD) and 2 anatomical (anatomical SYNTAX score, LMCA disease) independent predictors of all-cause mortality. Based on the description of Dr. Serruys, the disease type has been divided into either triple-vessel disease (3VD) or LMCA disease in the Syntax score II 2020. Diabetes and current smoking are included in the new formula.

Why do we need Syntax score II 2020?
It usually takes a long time for one to learn the art of medicine. Physicians mastered this art can make a sound clinical decision to select the best treatment option for patients. This is important as various randomized trials usually demonstrate only ¡°Average Treatment Effect¡± of a particular treatment to a category of diseases. However, a good physician always has to manage his particular and unique patient suffering from a category of disease after holistic bio-psycho-social assessment. They strive for the best treatment by providing personalized care instead of a generalized approach as individual patient¡¯s treatment effectiveness may response variously. Syntax score II 2020 offers a simplified but scientific way for physicians to choose between PCI vs CABG. Dr. Serruys¡¯ presentation has illustrated this statement in detail.
Let¡¯s consider a scenario: Will you send a patient in the terminal stage of cancer for CABG to obtain less than 5% 10-year mortality difference, i.e. <0.5% per year?
However, a clinical practice is not always that distinguishable, like distinguishing bicycle from a pool of fish. Many grey areas are present. Hence, we need to provide personalized care through separating patients into 3 groups, namely:
1. Beneficial
2. Equivocal
3. Harmful
Syntax score II 2020 provides scientific-based evidence to help clinicians to perform this process. Firstly, it allows junior doctors to learn how to choose between PCI and CABG for a patient in a short time. The other key benefit of using Syntax score II 2020, suggested by Dr. Serruys, is that it fosters communication between physicians and surgeons, also physicians and patients. It allows physicians to use more concrete and precise wording to describe long term mortality and MACCE to other health care providers and patients. For example, when a patient has diagnosed with syntax score > 40 by a cardiologist, surgeons and other related health care professionals must be immediately able to understand the complexity of the coronary anatomy before checking the patient.
---
Nothing in this world is perfect, so as Syntax score II 2020. Besides the complexity in formula, Syntax score II 2020 has aroused some other concerns. Adrain P Banning, MD has raised a question on the treatment outcome variation between centers and locality. This is very true and has been shown in the EXCEL Trial. Dr Serruys has also agreed that this observation has been spotted out in the previous SYNTAX trial.
Also, Gregg W. Stone, MD has emphasized on the importance on focusing the absolute risk reduction on treatment outcomes. Absolute difference between PCI and CABG in 10-year mortality is few percent only, which may not justify to override patients¡¯ individual concerns. And certain groups of patients obviously cannot get the 0.5% survival benefit per year by choosing CABG as therapy for LMCA disease.
Syntax II 2020 provides a helping hand in individualizing clinical decision for PCI vs. CABG definitely. However, clinical decisions involve not only biological and physiological assessment. Patients¡¯ psychological concern, CABG performance and PCI outcome in your locality, like waiting time, outcome data and financial issues, are also factors that should be taken into consideration.
The world is continuously changing. With the advancement in hemodynamic support device, calcium management and stent technology, PCI can extend its role in treating more and more patients with LMCA and triple-vessel disease. At the moment, there are two things that we can conclude for sure; for simple left main cases, PCI will do better than CABG; and the outcome difference between PCI and CABG is becoming narrower.
Edited by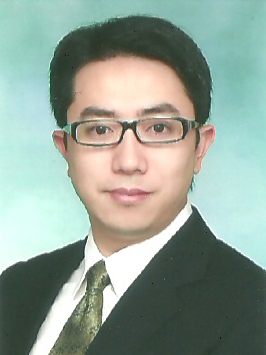 Ho Lam , MD
Tuen Mun Hospital, Hong Kong, China