P2Y12 Inhibitor Monotherapy: Updated Evidence and Clinical Implication in Real-World
August 6th, Highlight Session of TCTAP & AP VALVES 2020 VIRTUAL
At the highlight session of TCTAP & AP VALVES 2020 VIRTUAL, Roxana Mehran, MD spoke on a very hot topic in the field of cardiology, the P2Y12 inhibitor monotherapy, and updated us the use in the real world by summarizing clinical trials on the topic.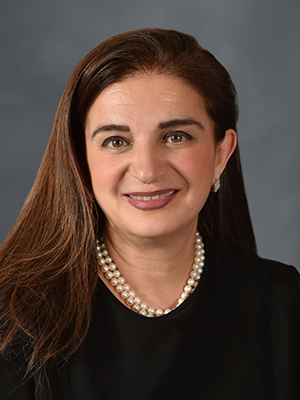 She started with the explanation of the background of P2Y12 monotherapy. The PLATO trial showed the superiority of ticagrelor over clopidogrel in patients with NSTEMI-ACS and STEMI in reducing CV death, MI and stroke, consequently bringing ticagrelor at the market. An important observation with the trial was that that there was an interaction between the dose of aspirin and ticagrelor. The trial revealed that the ticagrelor-to-clopidogrel hazard ratio for the primary end point of CV death, MI and stoke was lower in those taking low dose aspirin compared to those taking high dose aspirin (HR 0.79 vs. 1.45). She noted that ¡°this interesting finding triggered the thinking that if low dose aspirin is good, maybe no dose (of aspirin) might be better.¡±
We learned from the DAPT study that prolonged dual antiplatelet therapy reduces ischemic events, but there is a price to pay in terms of increased bleeding risk. So if we take the aspirin off, can we actually give patients a longer, durable, potent P2Y12 inhibitors on board? That was the question.
There are also issues with aspirin such as aspirin resistance, bleeding risk and gastric toxicity. Furthermore, some data suggest that aspirin might also abolish or decrease the proposed anti-thrombotic effect of P2Y12 receptor blockers in vivo that is mediated by the amplification of anti-platelet effect of inhibitory prostaglandins such as PGI2. In the presence of a strong, efficacious and predictable P2Y12 inhibitor like ticagrelor, aspirin may provide little additional inhibition of platelet aggregation.
The GLOBAL LEADERS trial, as the first step to test the concept, studied using aspirin and ticagrelor for a month and thereafter ticagrelor monotherapy or usual duration of DAPT in an all-comers post-stented population. Although the study just missed its superiority for the composite endpoint of all-cause mortality or non-fatal Q-wave MI, it showed that ticagrelor monotherapy was safe.
STOPDAPT-2 trial using DAPT for a month and then monotherapy with clopidogrel or DAPT for 12 months in post-stented patients showed that clopidogrel monotherapy was superior to 12-month DAPT at preventing a composite endpoint of death, MI, stent thrombosis, stroke, TIMI major/ minor bleeding at 1 year. Furthermore, 1-month DAPT was non-inferior to 12-month DAPT at preventing major adverse ischemic events. ¡°What we should really look at here is not the win of the ischemic endpoints but rather no signal of harm, because what we do know is that we will reduce bleeding¡±, she commented.
The prospective SMART-CHOICE trial from South Korea, looked at 3 months vs 12 months DAPT in patients post-PCI. 3-month DAPT followed by P2Y12 inhibitor monotherapy was non-inferior to 12-month DAPT in terms of MACE, showing again no signal of harm. Bleeding was lower with 3-month DAPT (2.0% vs 3.4%, p=0.02)
The TWILIGHT study looked at high risk patients in terms of high clinical and angiographic risk (excluding STEMI) after PCI. Patients initially received 3 months of DAPT (ticagrelor and aspirin) and were then randomized to DAPT or ticagrelor monotherapy for 12 months. There was a 44% reduction in bleeding in the monotherapy arm (NNT=33). There was no significant difference in death, MI and stroke.
The TICO trial from South Korea looked at ticagrelor monotherapy after 3 months DAPT vs. 12 months DAPT in patients with ACS who were stented with BP-SES. They found a modest but statistically significant reduction in a composite outcome or major bleeding and CV events at 1 year favoring ticagrelor monotherapy after 3 months of DAPT.
Recent meta-analysis of studies of monotherapy with P2Y12 inhibitor or aspirin for secondary prevention in patients with established atherosclerosis showed that there is no difference in stroke, all cause death or vascular death. Myocardial infarction was in favor of P2Y12 inhibitor monotherapy. Although there has been a worry about P2Y12 inhibitors and stroke, meta-analysis shows that intracranial hemorrhage was less with P2Y12 inhibitors compared to aspirin.
Dr. Mehran concluded that compared to aspirin monotherapy, P2Y12 inhibitor monotherapy is associated with a lower risk of myocardial infarction and a comparable risk of stroke among patients with established atherosclerosis. However, the clinical relevance of this benefit is debatable given the high number needed to treat to prevent a myocardial infarction and the absence of any effect on all-cause and vascular death.
Edited by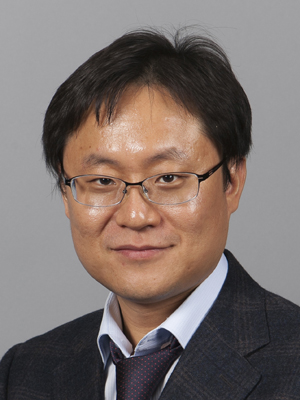 Chang Hoon Lee, MD
Veterans Health Service Medical Center, Korea (Republic of)