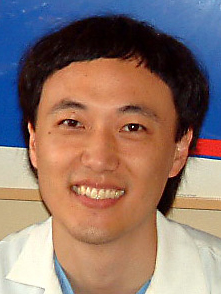 Michael S. Lee MD, (UCLA School of Medicine, California, USA) presented on the issue of choice and duration of antithrombotic therapy after CTO-PCI during a Hot Topic session at TCTAP 2021 Virtual.
During the session, chronic total occlusion CTO experts from around the world discussed antithrombotic therapy strategies to achieve best long-term patency after CTO-PCI.
Lee pointed out that although detailed discussions on the technical aspects are plenty, clinical recommendations from various CTO-PCI consensus papers are few for intraprocedural and longer-term antithrombotic therapy.
Unfractionated heparin (UFH) was the most standard anticoagulation during PCI including CTO intervention whereas bivalirudin was the alternative.
In the NAPLES 3 study, which included high bleeding-risk patients undergoing elective PCI through the femoral approach, there was no difference in term of major bleeding between the UFH and bivalirudin group.
And in the NAPLES 4 study, there was no difference regarding 30-day major adverse cardiovascular event (MACE) between UFH and bivalirudin.
However, Lee pointed out that most studies did not specifically address the optimal choice of intraprocedural anticoagulation in CTO-PCI.
Chinese investigators explored the use of bivalirudin during CTO-PCI for high bleeding risk patients.
In the trial, the first seven of nine patients with standard application of bivalirudin exhibited acute thrombogenesis in the procedure. Heparin was then added in decreasing amounts in the next eight patients wherein no thrombosis occurred; however, two patients had bleeding complications. The subsequent 72 patients were randomly compared with standard bivalirudin usage plus additional bivalirudin bolus vs UFH bolus.
Results showed no statistical difference in terms of periprocedural myocardial infarction and bleeding in this small cohort of patients and the authors concluded that monotherapy with bivalirudin in CTO-PCI should be used with caution, considering potential risk of thrombogenesis during a prolonged CTO procedure.
There were also two small-scale clinical studies from Chinese investigators that compared bivalirudin and UFH in high bleeding risk patients undergoing CTO-PCI (2,3). Again, there was no statistical significance of MACE in short- and intermediate-terms between both groups.
"The result of these studies may not be generalizable to all patients and the choice of anticoagulation needs to be individualized in CTO interventions, but heparin definitely has advantage because you can reverse its effect by protamin," Lee said.
Lee also touched upon the controversy regarding encountering major perforation during CTO intervention and considering coronary thrombosis risk after protamine reversal.
The choice and duration of antiplatelet therapy after CTO-PCI was then discussed, although Lee noted data on this aspect is "very limited."
In the Samsung Medical Center CTO registry, 512 patients after 12-month event-free period of their index CTO-PCI were classified into either 12-month dual antiplatelet therapy (DAPT) or prolonged DAPT (4).
There was no difference in terms of MACE and bleeding endpoints in the entire and the propensity-matched population. The author concluded that there is no indication to prolong DAPT beyond 12-months in this group of patients.
Complex and High-Risk PCI (CHIP patients) are becoming more common and includes PCI in various complex anatomy such as CTO. There has always been bleeding and ischemic paradox in treating this group of high-risk patients.
"Ischemic risk is higher during initial period after CHIP-PCI and patients may require more potent antiplatelet strategy whereas bleeding risk will be higher in later period and less potent antiplatelet strategy will be required," Lee said. "This will be the rationale of de-escalation of DAPT in CHIP population if we want to achieve the best clinical outcome."
The upcoming TAILORED-CHIP trial (TAILored versus COnventional AntithRombotic StratEgy IntenDed for Complex High-Risk PCI), is expected to provide more insight on the optimal DAPT in CHIP population such as CTO-PCI and will involve 2,000 patients undergoing CHIP-PCI including CTO subset.
Standard 12-month DAPT of aspirin and clopidogrel will be adopted in the conventional arm. In the tailored arm, low-dose (60mg) ticagrelor plus aspirin will be used during the early six-month period (Early Escalation) whereas clopidogrel alone will be used during the late six-month period (Late De-escalation).
The primary endpoint will be a composite outcome of death, myocardial infarction, stroke, stent thrombosis, urgent revascularization and clinically relevant bleeding (BARC 2, 3 or 5) at 12 months. This trial hopefully will provide more insight on the optimal DAPT regimen in CHIP population including CTO-PCI, Lee said.
Reference
Chenguang Li 1, Yi Shen 2, Rende Xu 1, Yuxiang Dai 1, Shufu Chang 1, Hao Lu 1, Lei Ge 1, Jianying Ma 1, Juying Qian 1, Junbo Ge 1. . Exploration of Bivalirudin Use during Percutaneous Coronary Intervention for High Bleeding Risk Patients with Chronic Total Occlusion. Int Heart J. 2018 Mar 30;59(2):293-299
Yong Wang 1, Hong-Wei Zhao 1, Cheng-Fu Wang 1, Chun-Yu Fan 1, Xiao-Jiao Zhang 1, Yu Zhu 1, De-Feng Luo 1, Guo-Ning Yu 2, Ai-Jie Hou 1, Bo Luan 1. Efficacy and safety of bivalirudin during percutaneous coronary intervention in high-bleeding-risk elderly patients with chronic total occlusion: A prospective randomized controlled trial. Catheter Cardiovasc Interv. 2019 Feb 15;93(S1):825-831.
Chenguang Li 1, Rende Xu 1, Yi Shen 2, Yuxiang Dai 1, Feng Zhang 1, Jianying Ma 1, Lei Ge 1, Juying Qian 1, Junbo Ge 1. Bivalirudin in percutaneous coronary intervention for chronic total occlusion: A single-center pilot study. atheter Cardiovasc Inter. 2018 Mar 1;91(4):679-685.
Seung Hwa Lee 1, Jeong Hoon Yang 1, Seung-Hyuk Choi 1, Taek Kyu Park 1, Woo Jin Jang 2, Young Bin Song 1, Joo-Yong Hahn 1, Jin-Ho Choi 1, Hyeon-Cheol Gwon 1. Duration of dual antiplatelet therapy in patients treated with percutaneous coronary intervention for coronary chronic total occlusion. PLoS One. 2017 May 5;12(5):e0176737.
Editor: Alan Ka Chun, Chan, MD (Queen Elizabeth Hospital, Hong Kong, China)