One of the most controversial topics in cardiology is the ideal revascularization strategy for ULMCA.
David R. Holmes, MD (Mayo Clinic, Rochester, MN), Patrick W. Serruys, MD (NUI Galway, Ireland), and David Taggart, MD (University of Oxford, United Kingdom) presented their views on revascularization for ULMCA with their respective keynote lectures.
At the forefront, Holmes noted that left main disease involving ostial or midshaft lesions differ from distal bifurcation lesions, demonstrating the anatomical heterogeneity of left main disease.
In addition to these complexities exists other controversies such as determining the optimal duration of follow-up and determining which clinical endpoint (all-cause mortality vs. cardiac mortality) is more relevant.
Serruys - the principal investigator of the SYNTAX trial and co-author of the EXCEL trial - along with Holmes, stressed the importance of acknowledging disease heterogeneity.
"I do not singularly favor percutaneous coronary intervention (PCI) or coronary artery bypass graft (CABG) for LM disease revascularization," Serruys said. " I stand for the best and safest individualized prognosis for MACCE and all-cause mortality when selecting a revascularization treatment for my patient with LM disease."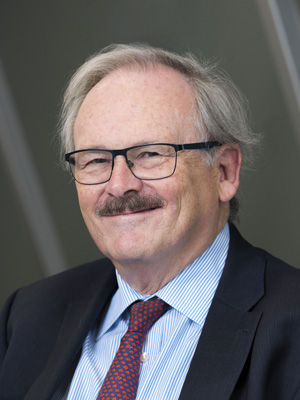 Serruys presented four randomized controlled trial results in ULMCA, including those of NOBLE, EXCEL, PRECOMBAT, and SYNTAX. Results showed five-year all-cause mortality and cardiac mortality were similar between PCI and CABG.
When stratifying the mortality difference with respect to population quartiles, PCI provided better survival within the first quartile while there was clinical equipoise in the second quartile. CABG group had lower mortality rates in the third and fourth quartile compared with PCI.
Serruys also noted the SYNTAX Score II 2020 - a personalized predictive model based on seven prognostic factors and two pre-specified effective modifiers - can be used to predict 10-year all-cause death as well as five-year MACE in ULMCA disease patients. The two pre-specified effective modifiers are based on the disease type (3-vessel disease vs ULMCA disease) and the anatomical SYNTAX score.
"This model may improve the Heart Team's ability to inform patients and their families regarding the risks and benefit of different treatment options for complex coronary artery disease including ULMCA disease and support a more transparent shared decision-making process," Serruys said.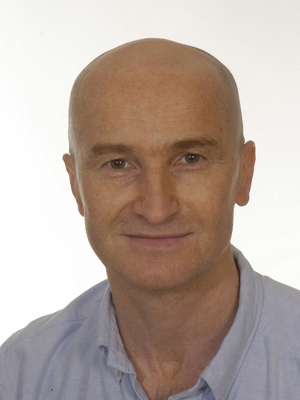 David Taggart, MD (University of Oxford, United Kingdom), who originally co-authored the EXCEL trial, emphasized the lower mortality rate with CABG versus PCI in ULMCA disease and highlighted three key issues pertaining to patient selection, limited follow-up, lack of guideline directed medical therapy (GDMT).
Taggart pointed out that patients randomized in clinical trials are usually chosen highly selectively and present less complex coronary artery disease whereas cases referred to CABG are far more complex, which undermines the benefit of CABG in real-world practice.
Follow-up was also limited to a period of five to10 years. Taggart noted that the benefit of CABG would have been more significant with an extended follow-up period.
Lastly, the use of GDMT was always significantly inferior in CABG group versus PCI group. CABG on top of GDMT would have shown greater benefit over PCI," Taggart said.
In the 5-year EXCEL trial outcome, the all-cause mortality rate was higher in the PCI group (which accelerated over time), as was non-procedural myocardial infarction and repeat revascularization, he added.
Taggart ultimately disagreed with the final conclusion rendered on the New England Journal of Medicine paper that observed "no significant difference between PCI and CABG with respect to the rate of the composite outcome of death, stroke, or myocardial infarction at five years," which led him to withdraw his authorship from the paper.
If the Third Universal Definition of myocardial infarction was used, Taggart argued, rather than the new biochemical definition of myocardial infarction, the PCI group would have shown higher rates of procedural myocardial infarction (HR 2.4) and all myocardial infarction (HR 2.0). Use of the new biochemical definition of myocardial infarction had shown higher MACE rate in the CABG group.
In the NOBLE trial, the primary composite endpoint of MACE was lower in the CABG group, driven by lower rates of myocardial infarction and repeat revascularization. The rates of mortality and stroke were also numerically lower with CABG.
Taggart then discussed mortality by focusing on a meta-analysis of 11 randomized trials that demonstrated no significant difference in mortality between CABG and PCI, which was similar to SYNTAXES and PRECOMBAT 10-year follow-up results.
However, the Asan Medical Center (AMC) research team that conducted the PRECOMBAT trial reported significantly higher mortality with DES vs. CABG beyond five years and up to 10 years. When stratified by disease location, separation of mortality curves was driven by the presence of distal bifurcation disease. Mortality also increased with higher SYNTAX scores in the PCI group.
Repeat revascularization may not be a benign process as previously thought, he added, noting that in the EXCEL trial, the mortality rate following revascularization was consistently higher across different time frames (1-30 days, 30 days to 1 year, and >1 year) in both the CABG and PCI groups.
Taggart argued that the lack of difference in mortality in the meta-analyses was due to the fact that the largest and most definitive results from trials such as EXCEL - that demonstrated lower mortality rate with CABG at five years - was being diluted by "older, smaller, weaker and underpowered studies."
"Current data still suggest a cautious approach to the use of stents in patients with left main disease of low and intermediate severity, and especially in distal bifurcation lesions and younger patients with longer life expectancy," Taggart said.
Deepak Bhatt, MD (Brigham and Woman's Hospital, Boston, USA), commented that there might be inherent conflict of interest among interventionalists and cardiac surgeons as they interpreted data and recommend treatment options to patients. Holmes responded that a Heart Team approach may minimize bias.
Seung-Jung Park, MD (Asan Medical Center, Seoul, South Korea; Course Director of TCT Asia Pacific) commented that contemporary interventional practice has undergone significant advancement compared with that used in the trials conducted a decade ago. This includes improved DES technology, refined interventional techniques, increased use of intravascular imaging and functional assessment, among others.
John D. Puskas, MD (Mount Sinai St. Luke's Hospital, New York, USA) who was also a co-author of the EXCEL trial commented that cardiac surgery has not evolved at the same pace as interventional cardiology.
"We are still encouraging most of our colleagues to do CABG with at least two mammary artery grafts and radial artery grafts," Puskas said. "Two mammary arteries lead to better short, intermediate, and especially long-term outcomes than a single mammary artery."
Michael Haude, MD, PhD (Städtische Kliniken Neuss, Germany) opined that the patient should be referred to three "bests" for the patient -the best center, the best interventional cardiologist or cardiac surgeon, and (for) the best clinical outcome.
All experts agreed that both CABG and PCI are viable revascularization options for ULMCA disease with low or intermediate anatomical complexity. Both are safe, effective, and durable.
The decision to perform CABG vs. PCI should be personalized, taking into consideration various factors including coronary anatomy, baseline comorbidities, age, life expectancy, time to return to work and patients' preference, among others. The revascularization procedures should be also performed by experienced operators in recognized centers.
Mario F.L. Guadino (Weill Cornell Medicine, New York, USA) concluded with the remark: "It is a matter of individualizing the strategy to the patient."
Editor: Michael S. Lee, MD (UCLA School of Medicine, USA)