Lots of interesting abstracts and cases were submitted for TCTAP 2021 Virtual. Below are accepted ones after thoroughly reviewed by our official reviewers. Don't miss the opportunity to explore your knowledge and interact with authors as well as virtual participants by sharing your opinion!
TCTAP C-042 . Presentation
Presenter
Ameer Al-Bassam
Authors
Ameer Al-Bassam1
Affiliation
West Middlesex University Hospital, United Kingdom1,
TCTAP C-042
CORONARY - Chronic Total Occlusion
How to Treat Recurrent Angina with Previous CABG and 17 PCIs
Ameer Al-Bassam1
West Middlesex University Hospital, United Kingdom1,
Clinical Information
Patient initials or Identifier Number
VKJ
Relevant Clinical History and Physical Exam
♣ 60 years old gentleman presented with angina on optimum antianginal medication.♣ Background history of previous CABG with blocked left internal mammary artery graft to the left anterior descending artery, blocked SVG to the right coronary artery, severely recurrent instent restenosis of SVG to the blocked native LCX, previous PCIs to the left anterior descending artery and SVG to the obtuse marginal (17 stents).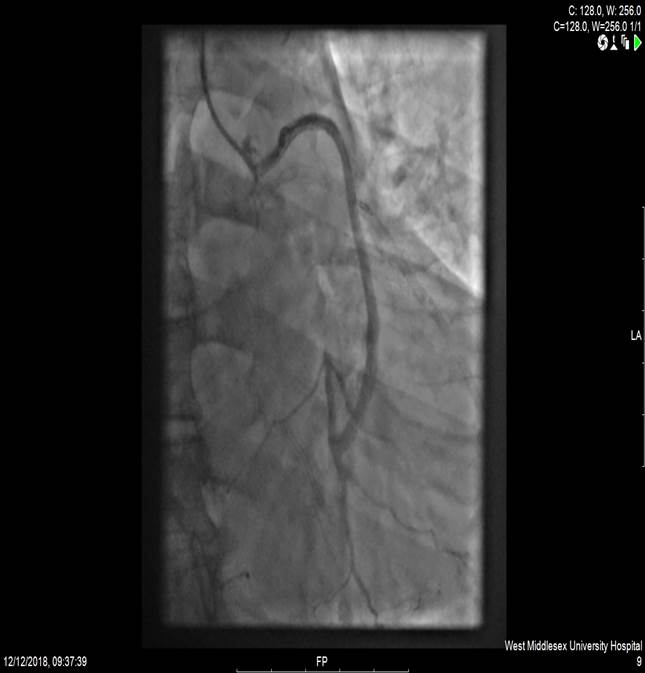 Relevant Test Results Prior to Catheterization
None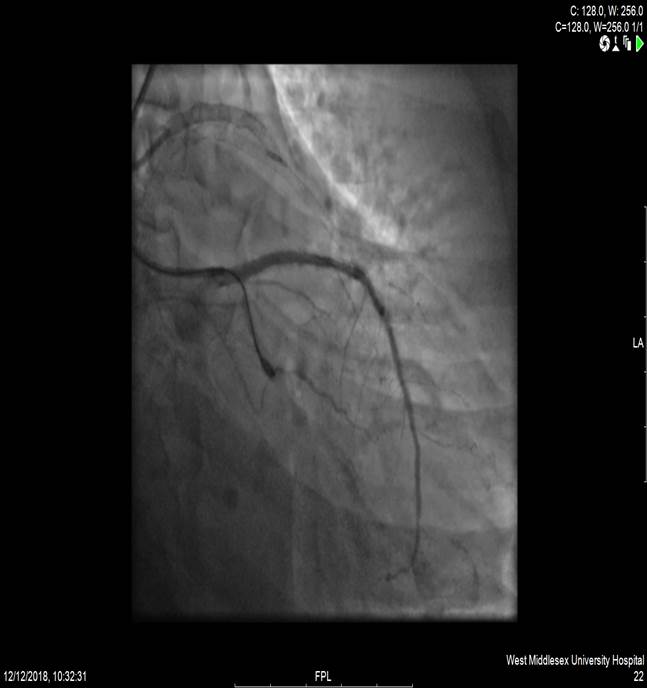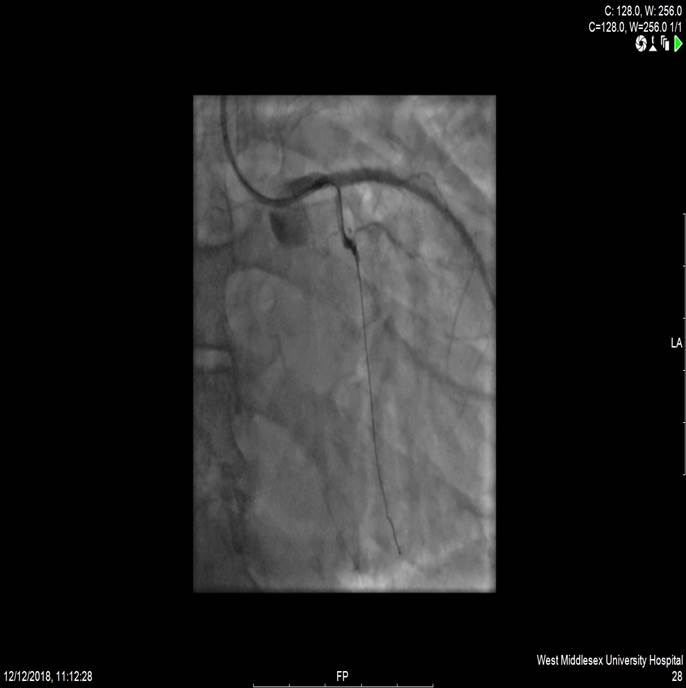 Relevant Catheterization Findings
♣ Cardiology team decided to open the CTO of the left circumflex artery.
Interventional Management
Procedural Step
♣ By using double radial approaches using EBU 3.5 guide and AL1 catheter, we were able to pass the sion blue and corsair microcatheter to the proximal jailed left circumflex after small balloon dilatations.♣ Then confianza wire to puncture the proximal cap, progressed with Gaia 2 wire and again passed the distal cap with Confianza Pro 12.♣ CTO lesion prepared with 2 mm and 3 mm NC balloons using a GuideLiner to support the delivery.♣ DES 2.75 * 26 overlapped proximally with DES 3.0 * 22 deployed with kissing balloons at the distal of the left main stem bifurcation with good result.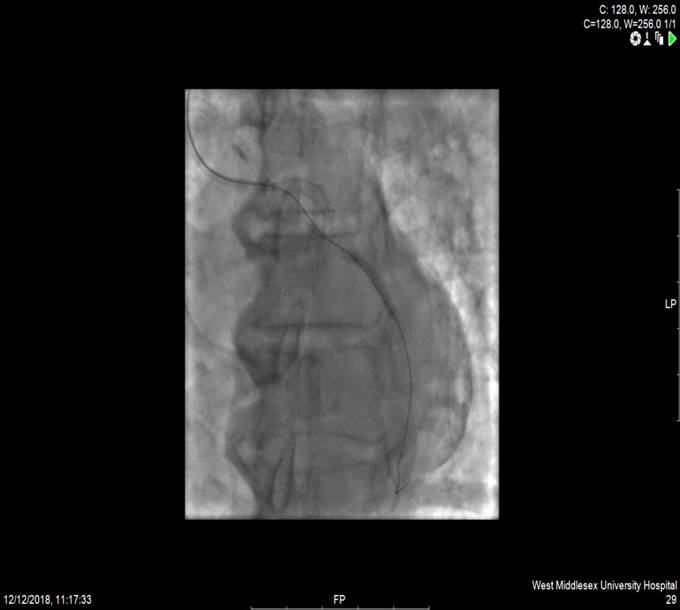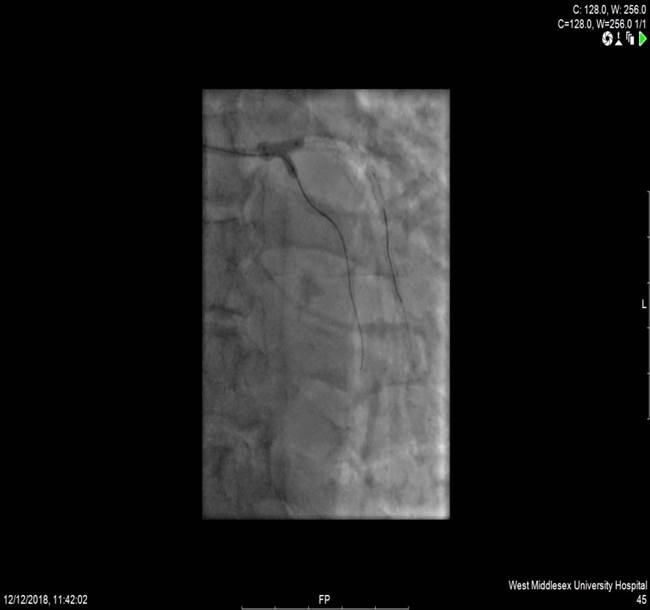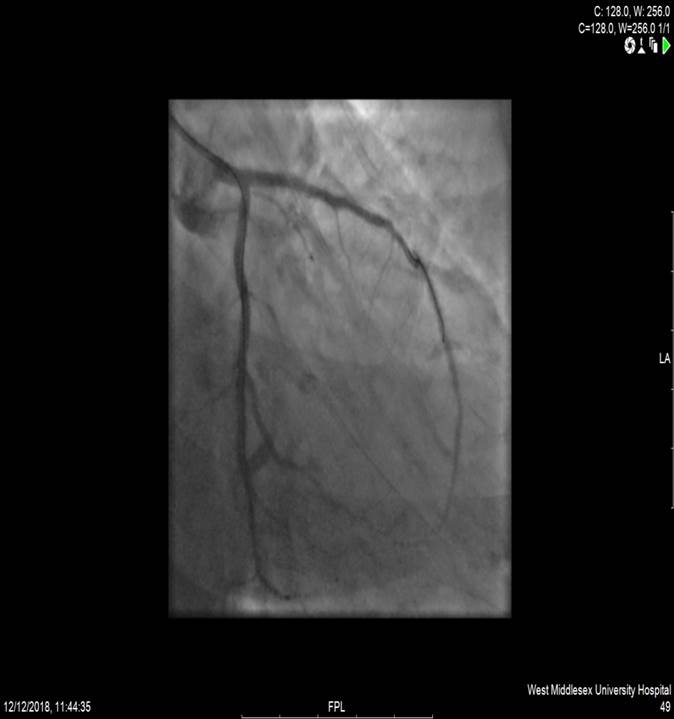 Case Summary
♠ Double radial approaches are useful and safe to consider for complex CTO PCIs .♠ It is possible to open the jailed CTO vessel by using microcatheter and GuideLiner .

♠ It is reasonable to try to open the native CTO vessel if we have more than 10 stents in the SVG with recurrent instent restenosis.
Leave Comments
TCTAP 2021 Virtual
Apr 12, 2021
Very impressive! Thanks for sharing this study report.