Lots of interesting abstracts and cases were submitted for TCTAP 2021 Virtual. Below are accepted ones after thoroughly reviewed by our official reviewers. Don't miss the opportunity to explore your knowledge and interact with authors as well as virtual participants by sharing your opinion!
TCTAP C-019 . Presentation
Presenter
Karnakar Rapolu
Authors
Karnakar Rapolu
Affiliation
,
TCTAP C-019
CORONARY - Adjunctive Procedures (Thrombectomy, Atherectomy, Special Balloons)
OCT Guided Complex PCI Using IVL in Calcific LAD
Karnakar Rapolu
,
Clinical Information
Patient initials or Identifier Number
SY
Relevant Clinical History and Physical Exam
•65Years old Male•Diabetic•Severe SARS-CoV-2 pneumonia (June 2020)•Perforated gallbladder, pigtail placed•No Angina•Mild breathlessness – Class II•Referredto cardiology department for pre-operative fitness. No significant past history of cardiac illness•ECGshown QS complexes in inferior leads•2D Echoshown mild concentric left ventricular hypertrophy, no left ventricular regional wall motion abnormality, normal biventricular function.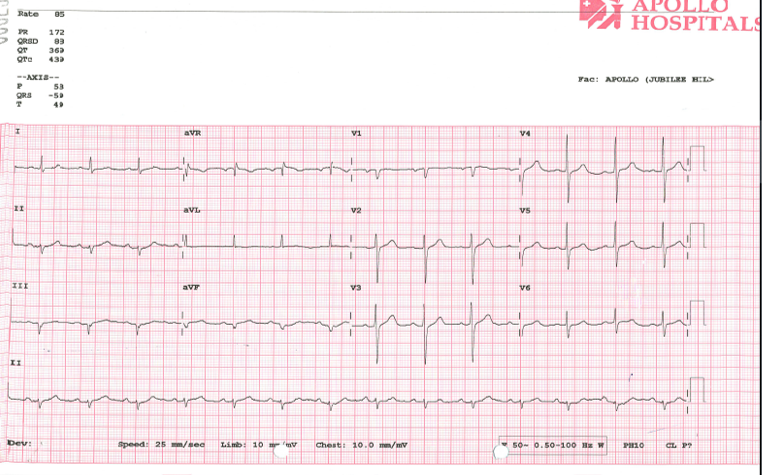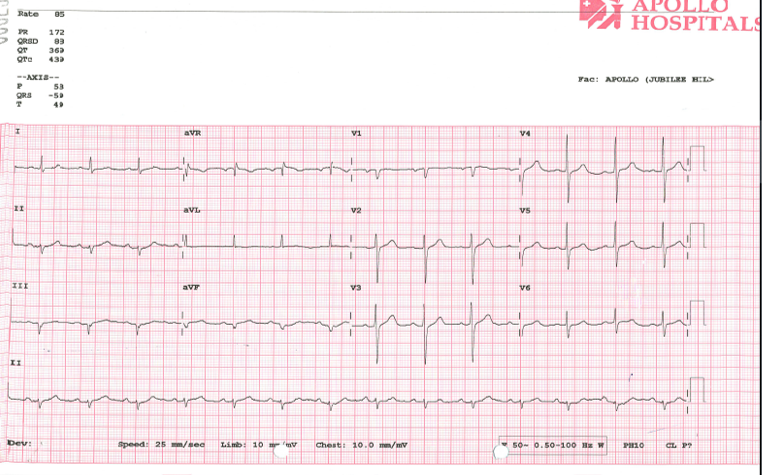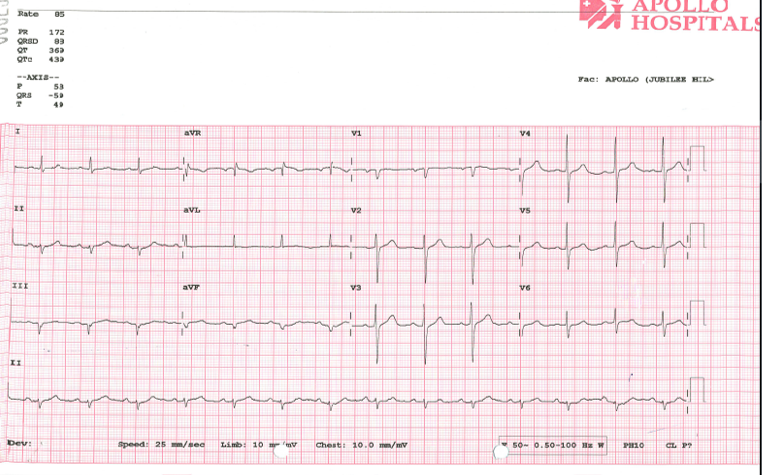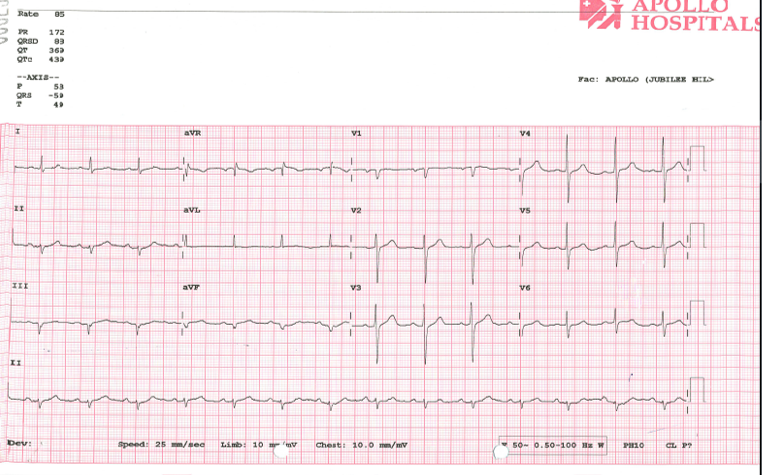 Relevant Test Results Prior to Catheterization
CT AngiogramFindings•CT coronaryangiogram revealed coronary calcium•Coronarycalcium451 AU ( RCA – 51, LCA – 37, LAD – 362 AU)•TypeII LAD withirregular sheets of calcific plaques and soft plaques in the entire proximalLAD with critical luminal narrowing.•Mild diffuseatherosclerotic plaques in the proximal RCA, proximal– LCX with variable luminalirregularity and maximal focal narrowing of 50-55%
Relevant Catheterization Findings
AngiogramFindings:
•LAD: 90%Stenosis•OM 3: 30%Stenosis•MidRCA: 50%Stenosis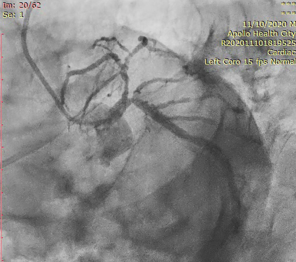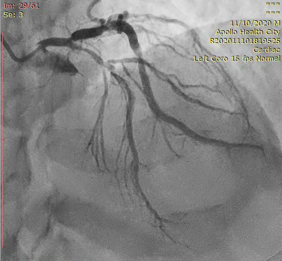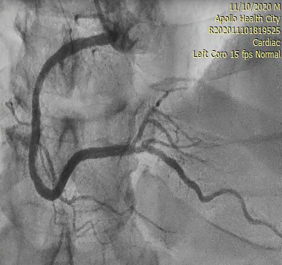 Interventional Management
Procedural Step
•Image guided useof IVL to treat Calcium in the LAD•OCT was done prePCI to understand the Lesion morphology and characteristics.•OCT pullback wasdone and OCT showed Severe Calcium and Calcific Nodule in the LAD.•IVL was doneusing special Shockwave 2.5X12 balloon and 4 pulses of shocks were given in theLAD.•Post IVL, OCTwas done to understand the calcium post IVL.•Again OCTpullback was done in the LAD and OCT showed cracks at the zone of calcium andplaque prolapse.•2.5x38mmDES waspositioned and deployed at Nominal Pressures.•Final Result showngood Stent expansion and apposition with TIMI 3 flow.•Post PCI OCT wasnot done to limit the contrast usage.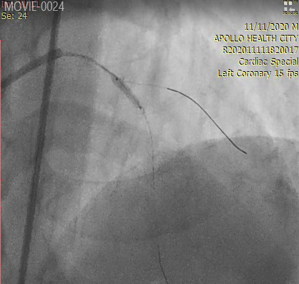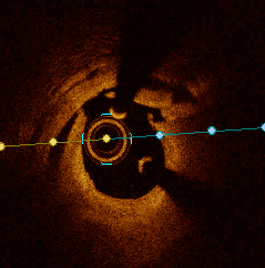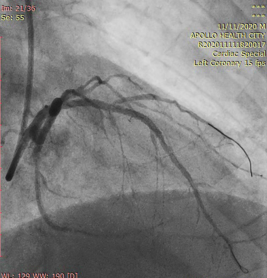 Case Summary
•Image guided PCIhelps to understand the Lesion morphology, Arc and Depth of Calcium.•IVL is thelatest and user-friendly technology to treat calcium compared with the existingcalcium treating devices.•In this case weused OCT and IVL in calcific LAD PCI. OCT showed calcific nodule and SevereCalcium, which was treated by IVL Shockwave 2.5x12 balloon.•Treating calciumwith appropriate hardware and adjunctive devices helps to prevent stent underexpansion so will aid in improved outcomes.
Leave Comments
TCTAP 2021 Virtual
Apr 12, 2021
Very impressive! Thanks for sharing this study report.