Lots of interesting abstracts and cases were submitted for TCTAP 2021 Virtual. Below are accepted ones after thoroughly reviewed by our official reviewers. Don't miss the opportunity to explore your knowledge and interact with authors as well as virtual participants by sharing your opinion!
TCTAP C-053 . Presentation
Presenter
Mohd Asyiq Al-Fard bin Mohd Raffali
Authors
Mohd Asyiq Al-Fard bin Mohd Raffali1, Shawal Faizal Mohamad1, Patrick WJ Tiau1, Diyana Farouk1, Hamat Hamdi Che Hassan1
Affiliation
Pusat Perubatan Universiti Kebangsaan Malaysia, Malaysia1,
TCTAP C-053
CORONARY - Complex and Higher Risk Procedures for Indicated Patients (CHIP)
Multi-vessel PCI in a Patient with Dextrocardia Done from Radial Approach
Mohd Asyiq Al-Fard bin Mohd Raffali1, Shawal Faizal Mohamad1, Patrick WJ Tiau1, Diyana Farouk1, Hamat Hamdi Che Hassan1
Pusat Perubatan Universiti Kebangsaan Malaysia, Malaysia1,
Clinical Information
Patient initials or Identifier Number
AK
Relevant Clinical History and Physical Exam
We present a 67 years old gentleman with underlying hypertension, dyslipidemia and congenital dextrocardia. He previously had multiple PCI done to the left anterior descending and left circumflex arteries for acute coronary syndromes in January 2018 and April 2020. On the latest admission in November 2020, he had PCI done for persistent angina. The patient had severe bilateral knee osteoarthritis that made him unable to proceed with femoral access if deemed required.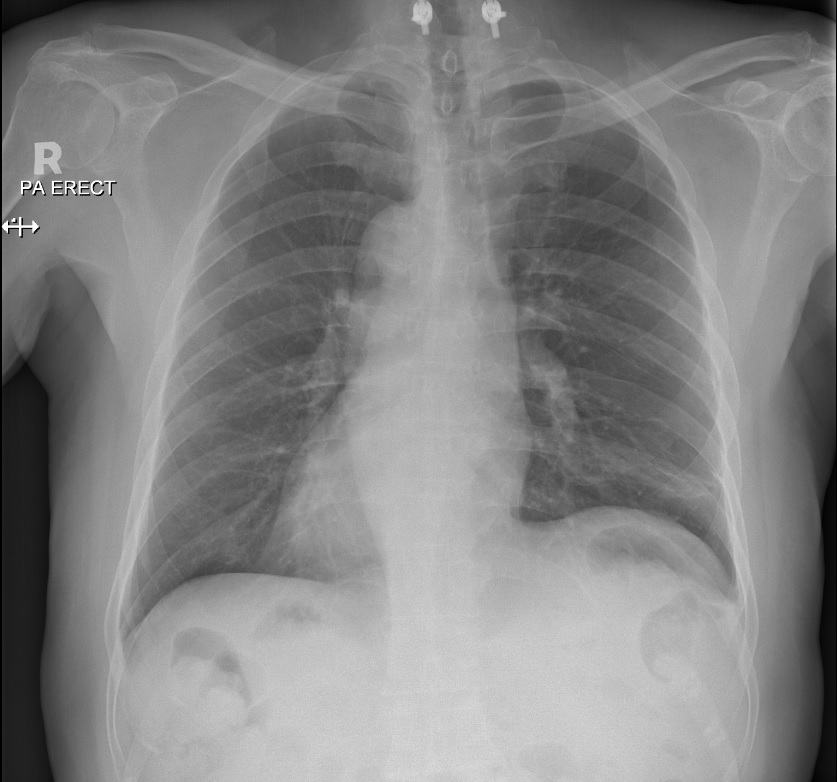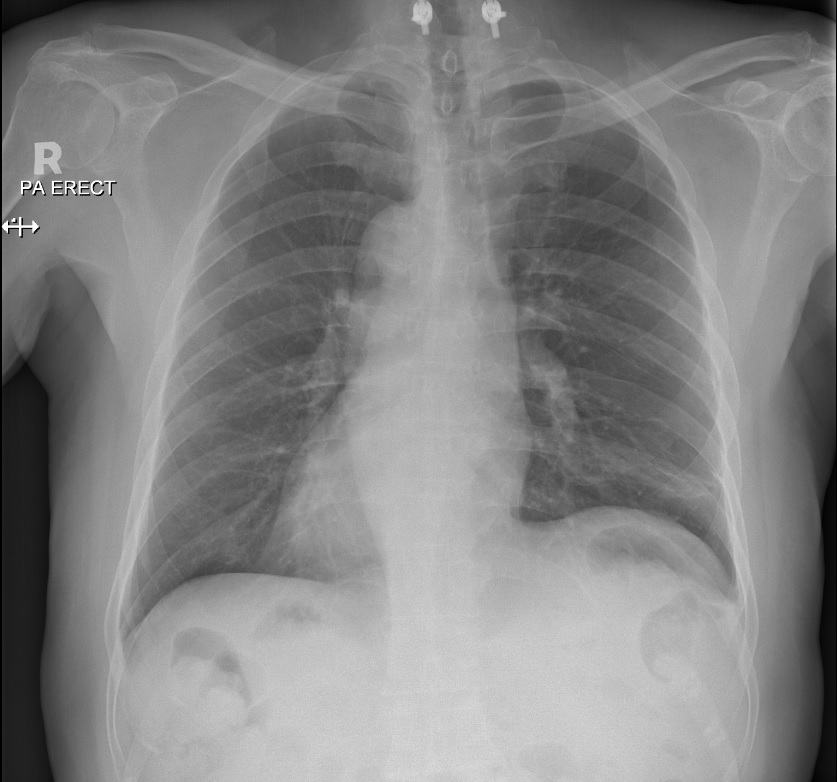 Relevant Test Results Prior to Catheterization
Chest radiograph showed dextrocardia.
Relevant Catheterization Findings
Urgent coronary angiography showed severe mid right coronary artery stenosis, and severe in-stent restenosis of the left circumflex artery.Otherwise patent left anterior descending artery with TIMI 3 flow.

LCinverted.mp4

LCuninverted.mp4

RCinverted2.mp4
Interventional Management
Procedural Step
In view of the patient was unable to straighten the knees during the procedure, we resorted for right radial access. A 6-French radial sheath was inserted over the proximal right radial artery with vasodilator cocktail given. Quick diagnostic angiography was performed using a Tiger catheter, which showed our findings. We decided to intervene the right coronary artery first with JR 4.0 guide. Sion Blue wired to the distal RCA. Lesion predilated with SC SAPPHIRE 2.5x15mm up to 12 ATM. Lesion then stented with CRE8 DES 3.5x40mm up to 10 ATM. However noted after stenting, there were ostio-proximal linear non-flow limiting dissection, in which we decided to stent the area with CRE8 3.5x33mm up to 16 ATM. Then we proceeded with PCI to left circumflex artery with EBU 3.5 guide. Run through floppy wired to distal left circumflex artery. In-stent restenosis predilated with EUPHORA non-compliant balloon 2.5x20mm up to 14 ATM, then treated with drug eluting balloon SEQUENT PLEASE 2.75x30mm up to 9 ATM for 1 minute. Good angiographic results with TIMI 3 flow. No complications noted during the procedure, and post removal of right radial sheath had no bleeding or hematoma over the site.

dissection.mp4

FinalresultRC.mp4

finalresults.mp4
Case Summary
Dextrocardia is a rare occurrence for our regular PCI practice, with prevalence study showed it to be 0.22% of the population. Image adjustment such as inverting the image is warranted to smooth the process of doing the procedure. We reported a case in which a multi-vessel PCI is feasible to be done with the trans-radial approach and with zero to minimize complications.
Leave Comments
TCTAP 2021 Virtual
Apr 12, 2021
Good strategy! Congratulations on the great result!