Lots of interesting abstracts and cases were submitted for TCTAP 2021 Virtual. Below are accepted ones after thoroughly reviewed by our official reviewers. Don't miss the opportunity to explore your knowledge and interact with authors as well as virtual participants by sharing your opinion!
TCTAP C-080 . Presentation
Presenter
Yik Ching Hung
Authors
Yik Ching Hung1
Affiliation
Tuen Mun Hospital, Hong Kong, China1,
TCTAP C-080
CORONARY - Hemodynamic Support and Cardiogenic Shock
Is IABP Out of Favour in Cardiogenic Shock?
Yik Ching Hung1
Tuen Mun Hospital, Hong Kong, China1,
Clinical Information
Patient initials or Identifier Number
23/10/2020
Relevant Clinical History and Physical Exam
68 years old male
History of hypertension and diabetesHistory of myocardial infarction 2012, PCI done to distal LCxEchocardiogram 2019 showed impaired LV systolic function of 35%, hypokinetic anteroseptal and anterior wall
Chest pain on 22nd Oct 2020Presented to emergency the next day
Blood pressure 60/39mmHg, pulse 74/minWell saturated on room air
Relevant Test Results Prior to Catheterization
ECG sinus rhythm, ST elevation lead II, III, aVF, V3-6, ST depression lead I and aVLRhythm changed to complete heart block on monitor later
Bedside echocardiogram: Impaired LV systolic function, similar to that in 2019. No mechanical complications were seen.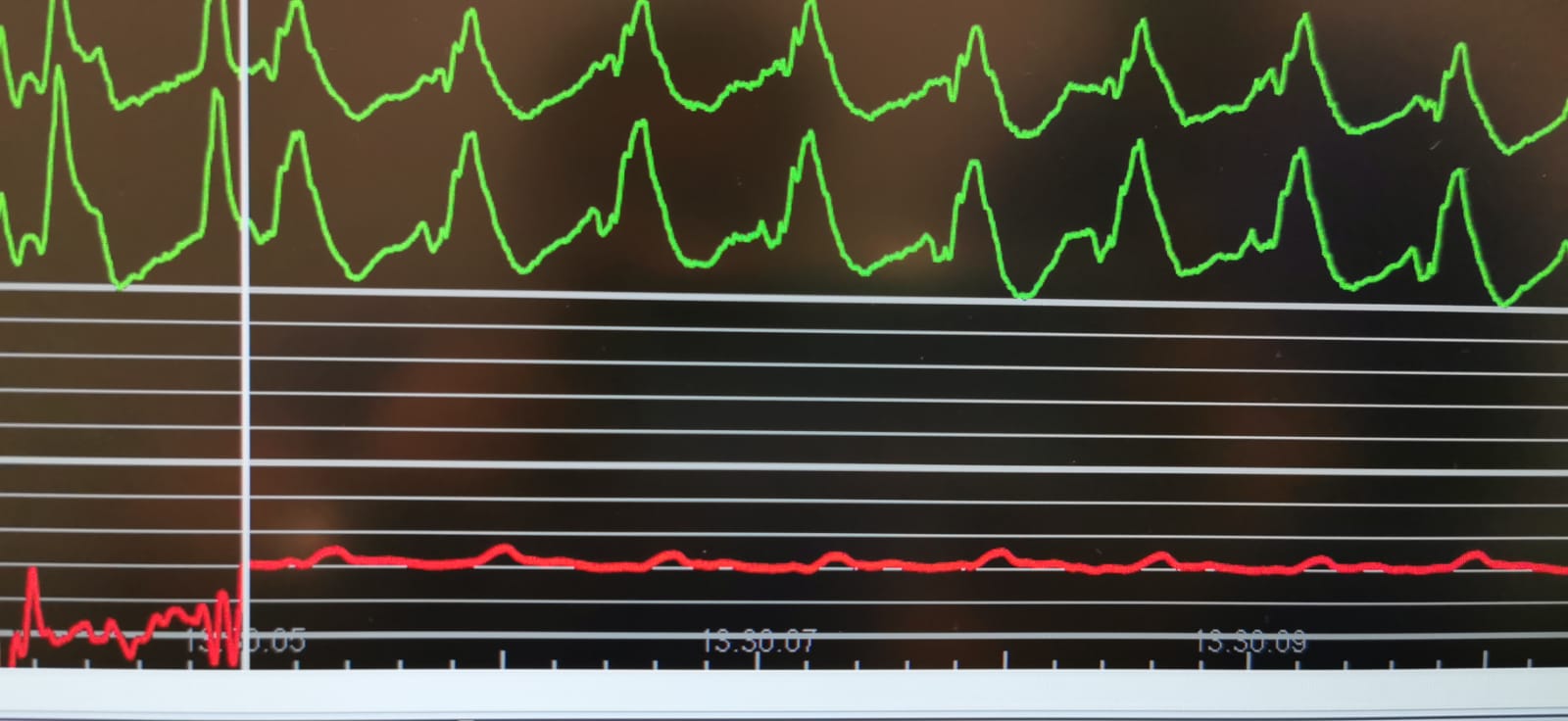 Relevant Catheterization Findings
Put on Dopamine and transferred to our center for primary PCI
Proximal LAD 90% stenosisMid LAD total occlusion, faint retrograde to distal LAD from diagonal
Ostial LCx 70% stenosis, mid LCx 90% stenosis, distal LCx stent patent
Mid RCA critical 95% stenosis, TIMI III flow distally

LAD.wmv

LCx.wmv

RCA.wmv
Interventional Management
Procedural Step
RCA wired and mid RCA stented with Orsiro 3.5/30Post stent high pressure ballooning done
Still unstable haemodynamicsECG showed bizarre wide complex rhythm
Developed cardiac arrest, CPR started with LUCAS supportEpisodes of VF treated with shock and amiodaroneECMO insert began
Angiogram done againRCA good flowIVUS showed ostial RCA also diseased and ostial RCA was stented
ECG still bizarre morphology
Discussion point: Is CULPRIT-SHOCK trial always right? Culprit only versus multi-vessel PCI in primary procedure
LAD wired with Fielder XT-R, XT-A and Gaia2 with Crusade R supportMid to distal LAD stented with Xience Sierra 2.0/33Complicated with no reflow, settled with IC Adenoscan 20mlLeft main to proximal LAD stented with Xience Sierra 3.5/38LCx wiredKissing of LAD / LCx with Raiden 3.0/15 and Accuforce 2.5/8POT to LM with Raiden 3.75/15
IABP inserted to promote LV venting and AV openingNoted patient being an IABP super-responder
Discussion point: IABP super-responder, a place for IABP in cardiogenic shock

Final angiogram.wmv

RCA post stent.wmv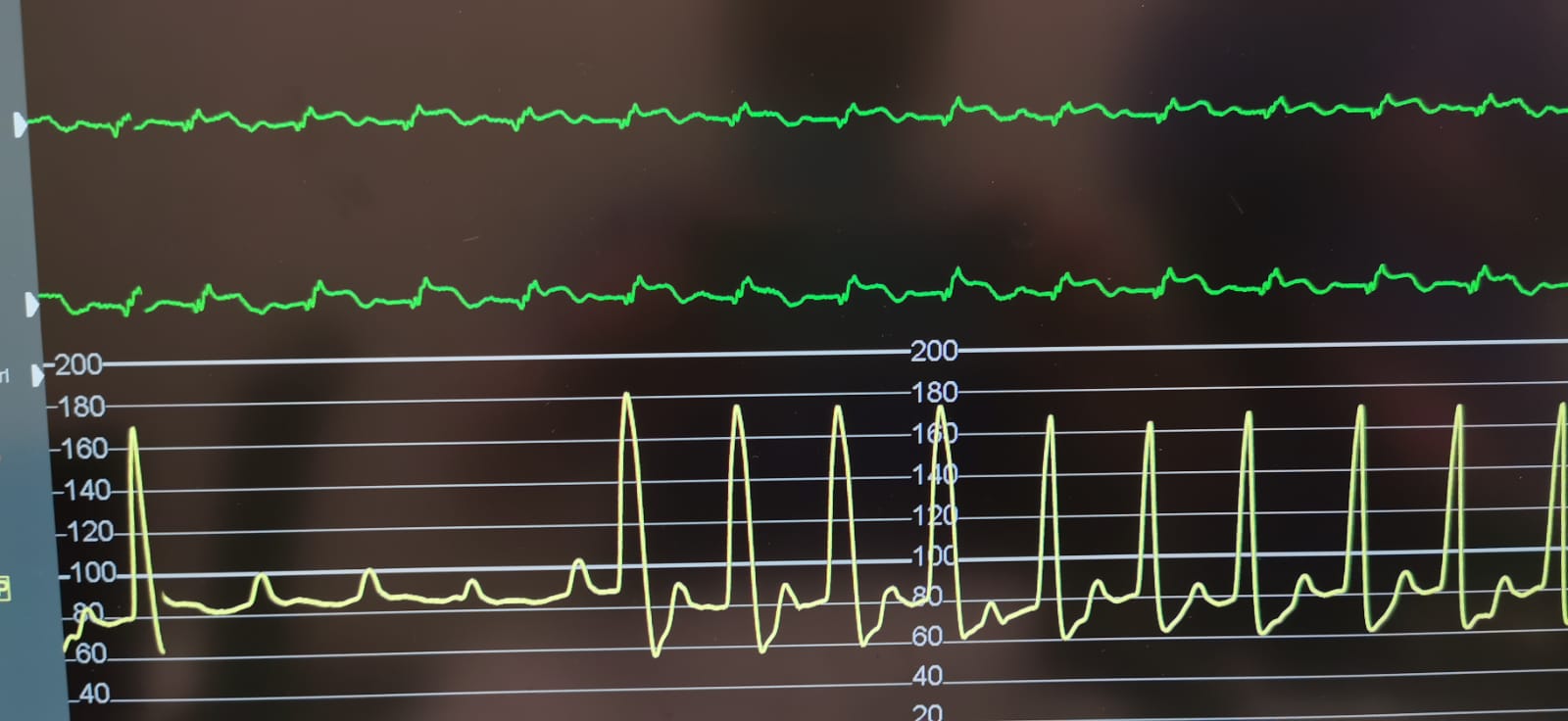 Case Summary
We presented a case of acute myocardial infarction with cardiogenic shock. During primary PCI patient developed cardiac arrest. Two mechanical support, namely ECMO and IABP were used in the procedure. IABP resulted in superb haemodynamic response.
Leave Comments
TCTAP 2021 Virtual
Apr 12, 2021
It's very well organized. Thanks for sharing!