Lots of interesting abstracts and cases were submitted for TCTAP 2021 Virtual. Below are accepted ones after thoroughly reviewed by our official reviewers. Don't miss the opportunity to explore your knowledge and interact with authors as well as virtual participants by sharing your opinion!
TCTAP C-024 . Presentation
Presenter
Mohammed Ali Osheiba
Authors
Mohammed Ali Osheiba1, Sohail Khan2
Affiliation
Queen Elizabeth Hospital Birmingham, United Kingdom1, Queen Elizabeth Hospital, Great Britain (UK)2,
TCTAP C-024
CORONARY - Adjunctive Procedures (Thrombectomy, Atherectomy, Special Balloons)
The Use of Intravascular Lithotripsy and Intravascular Ultrasound to Aid Percutaneous Coronary Intervention to a Calcific Vein Graft
Mohammed Ali Osheiba1, Sohail Khan2
Queen Elizabeth Hospital Birmingham, United Kingdom1, Queen Elizabeth Hospital, Great Britain (UK)2,
Clinical Information
Patient initials or Identifier Number
M A
Relevant Clinical History and Physical Exam
A 68-year-old gentleman presented with sudden onset chest pain after walking. He is a current smoker and has a history of Type II diabetes mellitus and coronary artery bypass grafting surgery in 1992 with Left internal mammary artery (LIMA) to the left anterior descending artery (LAD) and two saphenous venous grafts (SVG)s to right coronary artery (RCA) and diagonal artery (DA) and further percutaneous coronary artery intervention (PCI) to SVG to RCA in 2010. His examination was unremarkable.
Relevant Test Results Prior to Catheterization
The electrocardiogram demonstrated a new T-wave inversion in leads I,aVL, V1, and V2. There was a significant rise in high sensitive Troponin I at 3025 ng/L ( <34 ng/L )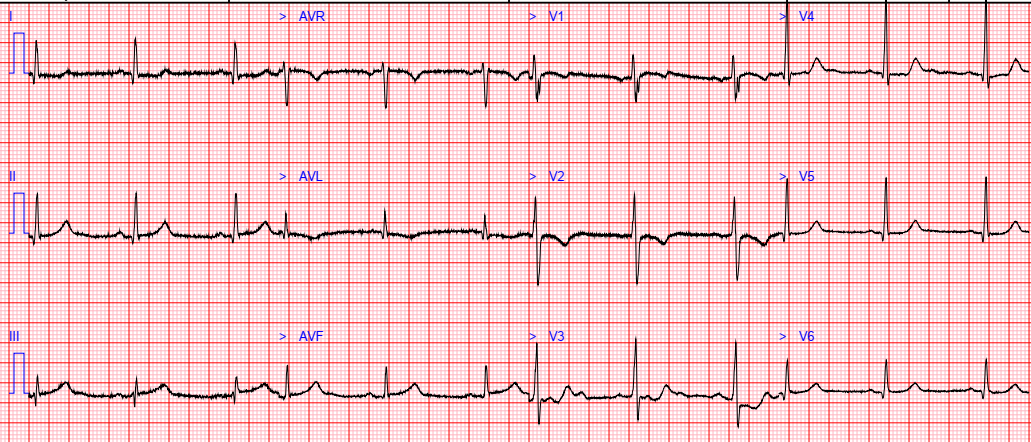 Relevant Catheterization Findings
The coronary angiogram was carried out via the right femoral approach using 6-French sheath The left mainstem was patent while LAD was occluded at the ostium. The Circumflex was patent with an aneurysmal segment at the mid vessel. The RCA was chronically occluded before. The LIMA graft to LAD and SVG to RCA were both patents with good distalrun-off. The SVG to DA was the culprit with severe stenosis proximally.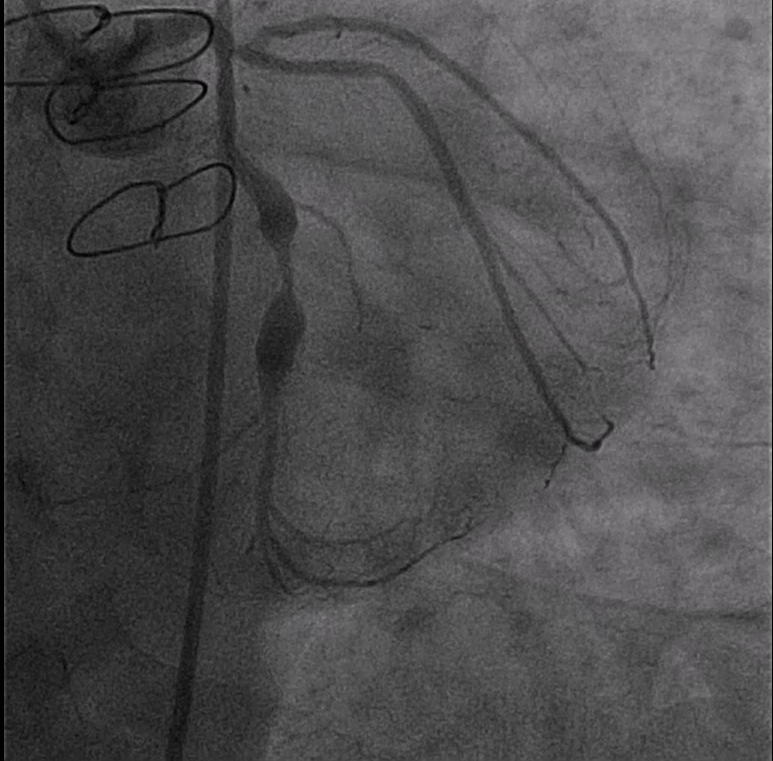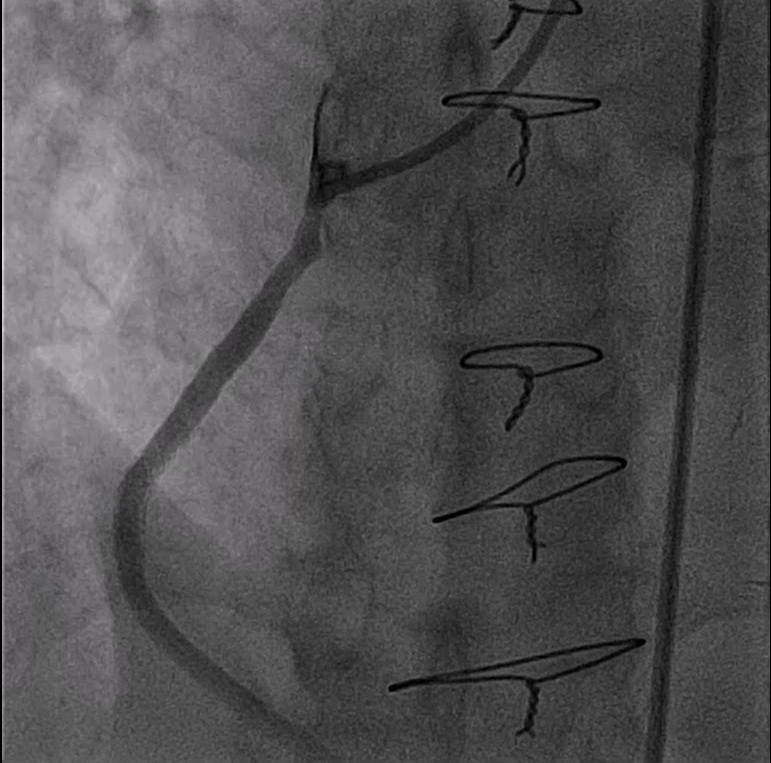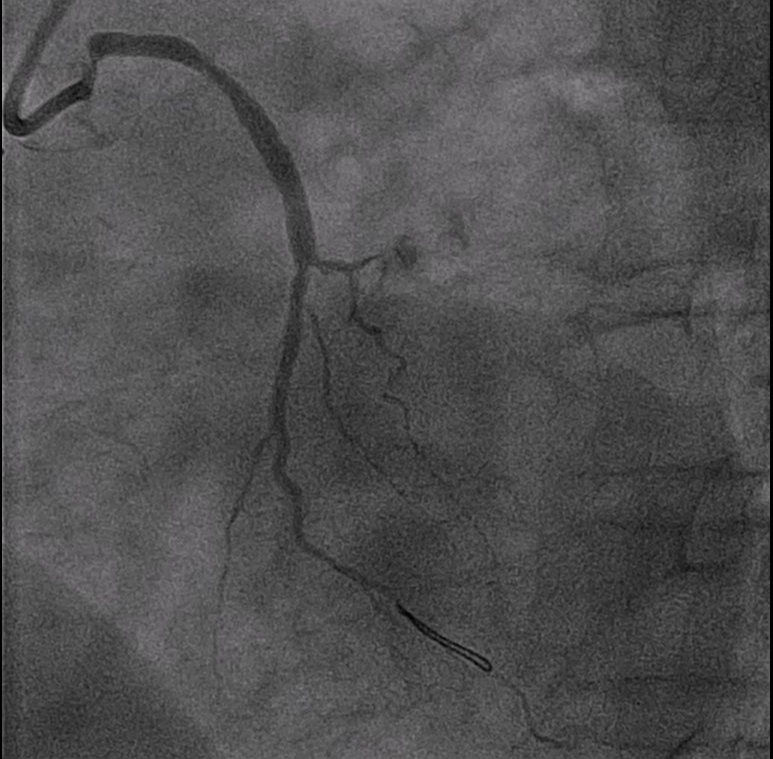 Interventional Management
Procedural Step
Using Ampltez 1.0 6-French guide catheter, the SVG to DA was crossed with Terumo Runthrough wire. We elected to use Spider 3.5 mm embolic protection device which was delivered successfully to distal vessel. The lesion was pre-dilated with a semi-compliant balloon 2.5 x 15 mm but it showed constriction. Therefore, the lesion was interrogated with intravascular ultrasound (IVUS) which demonstrated circumferential heavily calcific lesion. We tried to prepare the lesion with the help of a 3 mm non-compliant (NC) balloon and 3 mm cutting balloon but both failed to show good expansion. Repeat IVUS illustrated that the lesion was not sufficiently modified. We decided to use intravascular lithotripsy (IVL). Using a 3.0 x 10 mm Shockwave C2 Coronary IVL catheter, we delivered 80 pulses to the lesion. Repeat IVUS confirmed lesion modification. Further lesion preparation was carried out with the help of a 3.5 mm NC balloon which showed good expansion. a 3 x 38 mm drug-eluting stent was deployed at the mid vessel back to the ostium and optimized with 3.0 and 3.5 mm NC balloons. The Spider device was retrieved and the final IVUS run confirmed good stent expansion with a mean stent area was 7 mm.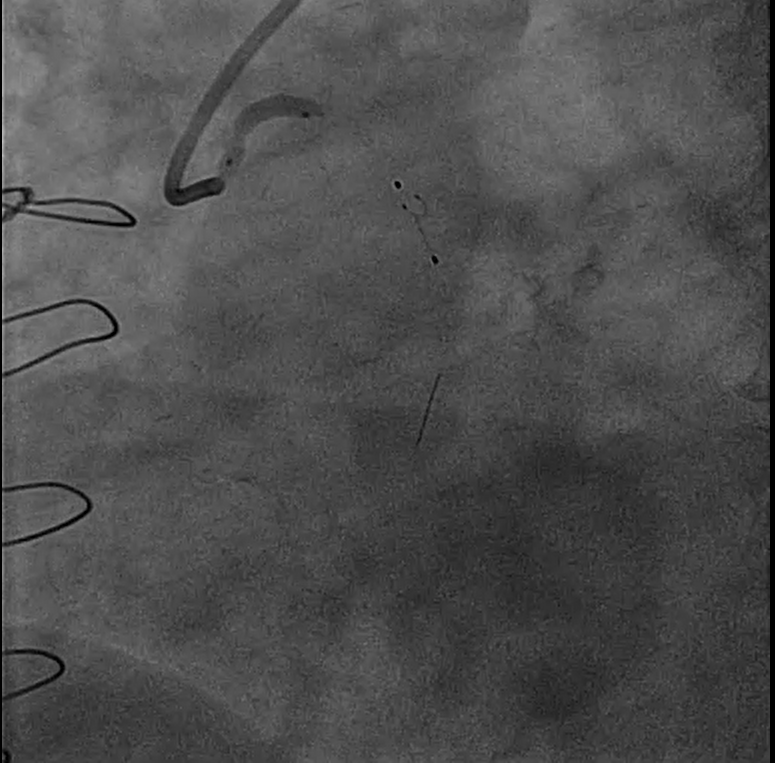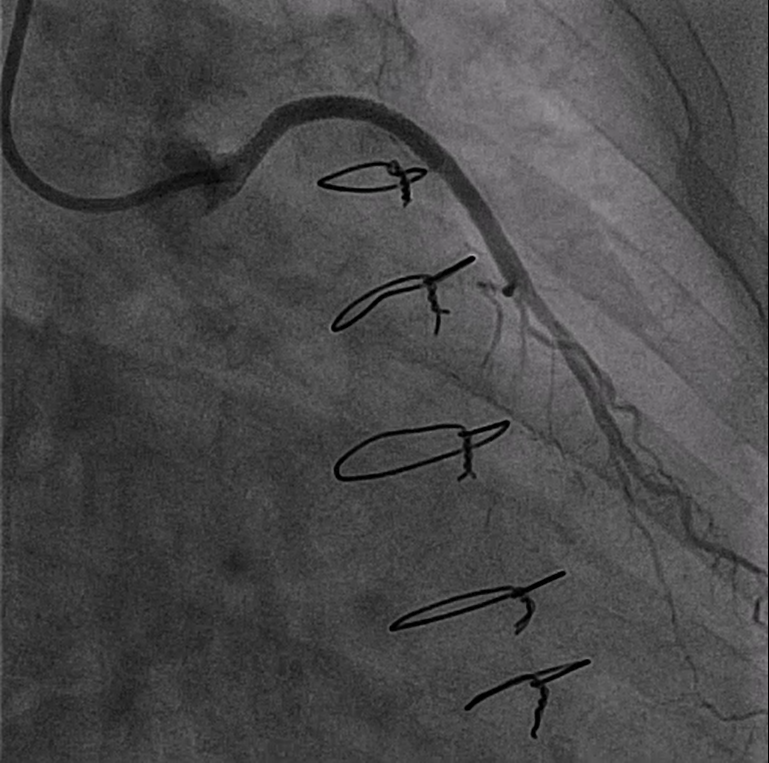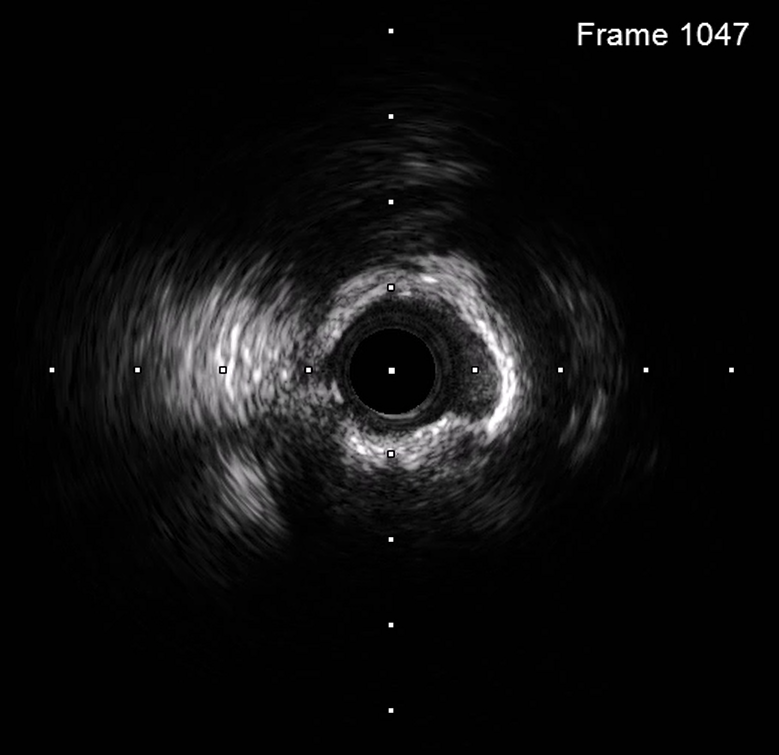 Case Summary
Dealing with calcific coronary lesions is a frequent challenging scenario and the utilization of intracoronary imaging helps its management. IVL is an intuitive and easy-to-use device that facilitates complex calcified coronary procedures without increasing the risk of complications.
Leave Comments
TCTAP 2021 Virtual
Apr 12, 2021
Thank you for sharing your study. We've learned a lot from you!