Lots of interesting abstracts and cases were submitted for TCTAP 2021 Virtual. Below are accepted ones after thoroughly reviewed by our official reviewers. Don't miss the opportunity to explore your knowledge and interact with authors as well as virtual participants by sharing your opinion!
TCTAP C-020 . Presentation
Presenter
I Gede Sumantra
Authors
I Gede Sumantra1, Pintoko Tedjokusumo1
Affiliation
Bandung Adventist Hospital, Indonesia1,
TCTAP C-020
CORONARY - Adjunctive Procedures (Thrombectomy, Atherectomy, Special Balloons)
Oversized Inflation Technique Using a Scoring Balloon for Severe Calcified Lesion and Non-dilatable-lesion in a Patient with Multivessel Disease Without Traditional Risk Factors: Single Centre Experience
I Gede Sumantra1, Pintoko Tedjokusumo1
Bandung Adventist Hospital, Indonesia1,
Clinical Information
Patient initials or Identifier Number
CLR
Relevant Clinical History and Physical Exam
A 63-year-old female without a history of any traditional risk factors had anacute inferior NSTEACS in March of 2018. From the laboratory result, Fibrinogen was increased by 439 mg/dL. She underwent a PCI procedure to the RCA with 2 DES implanted.
Relevant Test Results Prior to Catheterization
The LAD was totally occluded and received collaterals from the RCA. Staging PCI was then planned to the LAD.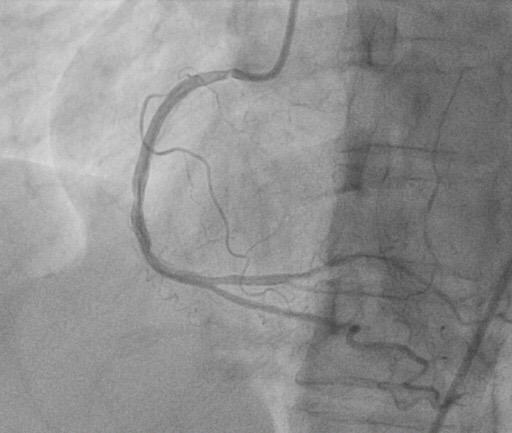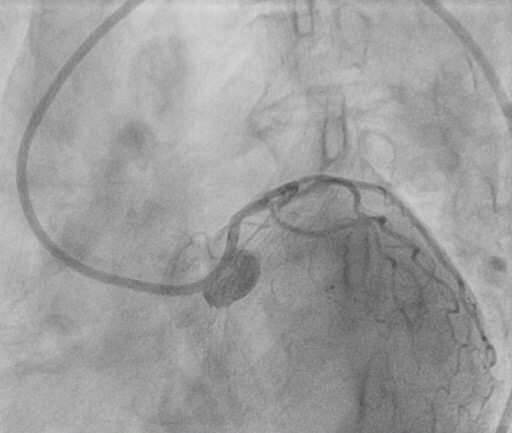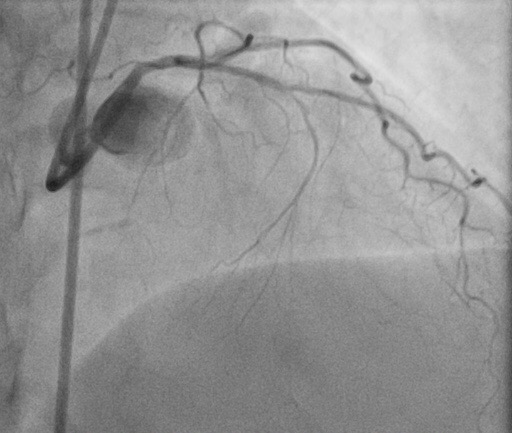 Relevant Catheterization Findings
NA
Interventional Management
Procedural Step
A 6 French JL 3.5 guiding catheter was used to engage the left coronary artery. A Gaia First guide wire with backup Corsair Microcatheter was used to cross the lesion. A 1.5 NC balloon was used to predilate the lesion. Despite inflation pressure up to 18atmospheres, significant waisting of the balloon persisted without significant angiographic improvement in lesion appearance. Subsequently, a 2.0mm x 15mmcompliant balloon was used to perform prolonged high-pressure inflation. There was still no significant improvement in the lesion. A 2.5 mm scoring balloon and then NC 2.5mm non-compliant balloon was used to perform prolonged high-pressure inflation. Despite an inflation pressure of 18 atmospheres, significant waisting was still observed. Repeat angiography following these maneuvers demonstrated significantly impaired coronary flow. Due to unsuccessful lesion dilatation using the multiple balloons and techniques described above, debulking of the lesion was performed using an oversize scoring balloon 3.0 mm with inflation pressure 14 atm, which was then able to dilate the lesion successfully. Next step, the lesion was treated with 2 DES 2.25mm/16 mm and 2.5/20mm. Final post dilatation of the stents was performed using an NC 2.75mm balloon at 14 atmospheres. The excellent angiographic result after the intervention was noted with no residual stenosis and TIMI flow 3.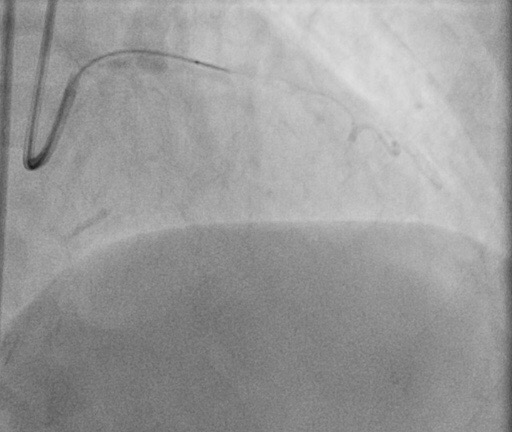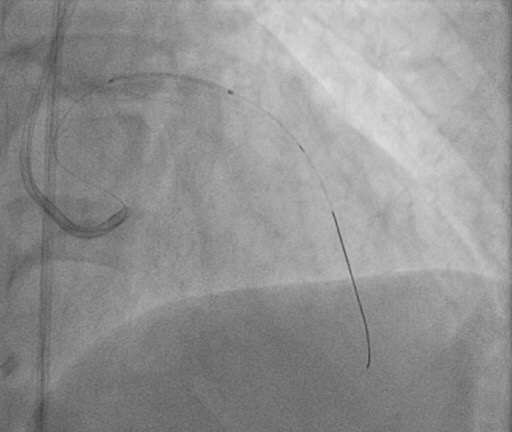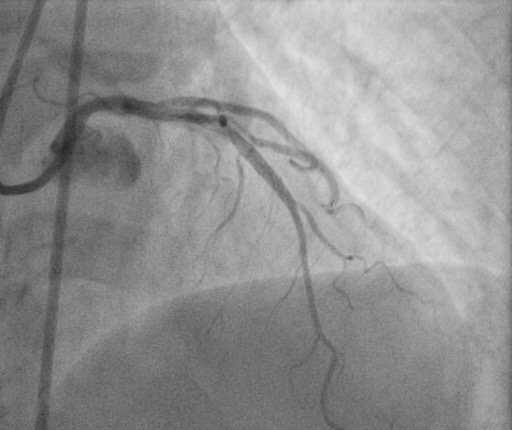 Case Summary
Here, we demonstrate that an oversized inflation balloon using a scoring balloon enables an adequate dilation for the treatment of a severely calcified plaque without conventional technique using rotational atherectomy. Having a stepwise strategy can be helpful to safely and successfully snatch victory from the jaws of defeat.
Leave Comments
TCTAP 2021 Virtual
Apr 12, 2021
Thank you for sharing your study. We've learned a lot from you!