Lots of interesting abstracts and cases were submitted for TCTAP 2021 Virtual. Below are accepted ones after thoroughly reviewed by our official reviewers. Don't miss the opportunity to explore your knowledge and interact with authors as well as virtual participants by sharing your opinion!
TCTAP C-086 . Presentation
Presenter
Gopal Ghosh
Authors
Gopal Ghosh1, George Joseph2
Affiliation
Rabindra Nath Thakur Diagnostic and Medical Care Center, India1, Christian Medical College, India2,
TCTAP C-086
ENDOVASCULAR - Carotid & Neurovascular Intervention
Kissing "Y" Stents to Exclude a Large Right Common Carotid Artery Aneurysm in a Case of Takayasu Arteritis
Gopal Ghosh1, George Joseph2
Rabindra Nath Thakur Diagnostic and Medical Care Center, India1, Christian Medical College, India2,
Clinical Information
Patient initials or Identifier Number
TAK/Carotid/1
Relevant Clinical History and Physical Exam
An 11-year-old girl from Bangladesh developed pulsatile swelling over the right side of the neck and right upper limb claudication for one year. She was evaluated and found to have absent right upper limb pulses along with elevated ESR and CRP levels. Arterial Doppler study showed aneurysmal dilatation of right common carotid artery from its origin and occluded right subclavian artery. She was been referred to Christian Medical College, Vellore, India for further management.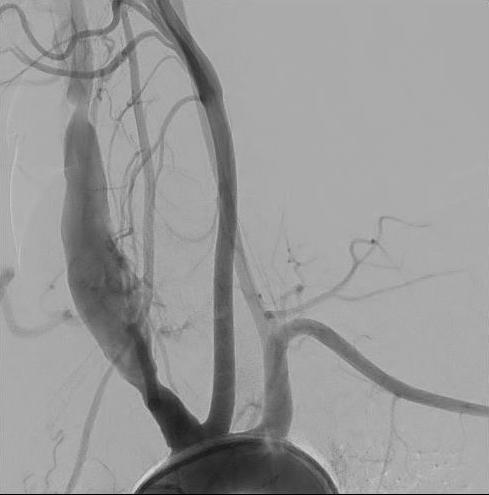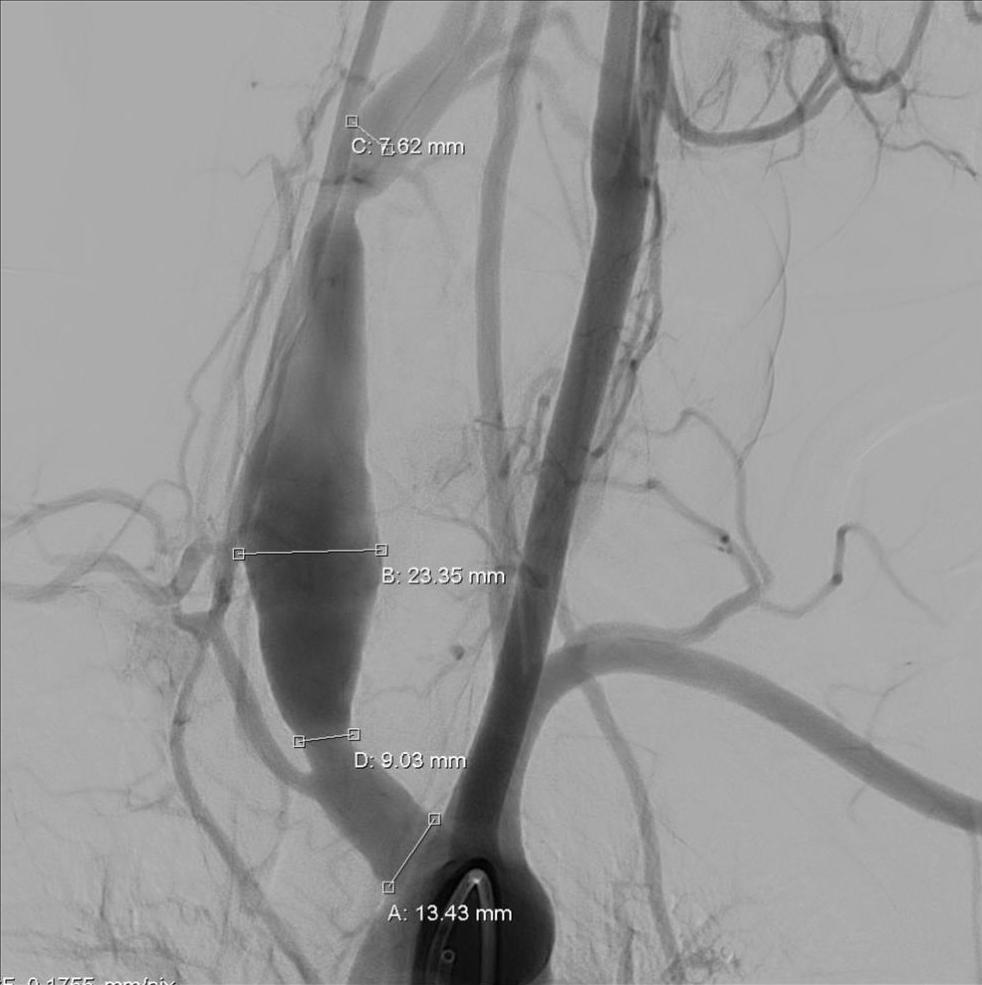 Relevant Test Results Prior to Catheterization
ESR 100mmCRP 42mg/dlCreatinine 0.9
Relevant Catheterization Findings
Aortic Arch angiogram,LAO 45 View: Aneurysmal dilatation of the right common carotid artery starting from the origin with a maximum diameter of 23mm. The right subclavian artery is diffusely narrowed from its origin and occluded after the origin of the right vertebral artery.RAO 30: Normal Innominate artery size with a diameter of 9mm.Reformation of right axillary artery noted on delayed images and it was free of disease.Coronary arteries, renal arteries were normal.

Video1.avi

Video2.avi

Video3.avi
Interventional Management
Procedural Step
Right and left femoral arterial access were used. A 6fz short femoral sheath was placed over the right femoral site and upgraded to a 7x55 Ansel sheath and a 6fz Judkins right (JR) catheter was taken through it and the right subclavian artery was selectively engaged. The long subclavian occlusion was crossed with the help of a 0.035inch Terumo glide wire and a 6fz JR catheter. The occlusion site was dilated with a 4x120mm IN.PACT™ Admiral™ drug-coated balloon.From left femoral access with the help of a JR catheter, a 0.035inch Terumo glide wire was placed in the right internal carotid artery and the glide wire was exchanged with a 0.035inch ASS wire. Two self-expandable stents (Fluency 7x80mm from RICA to RCCA and 10x60mm from RCCA to Innominate artery) were placed from left femoral access. A balloon expandable Lifestream 6x37mm stent was placed from Innominate to the right subclavian artery, which was strengthened with a self-expandable 7x40mm Epic stent.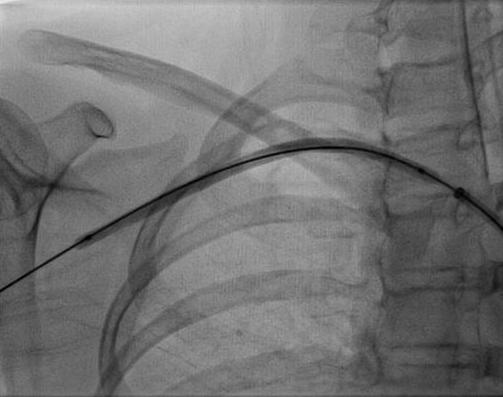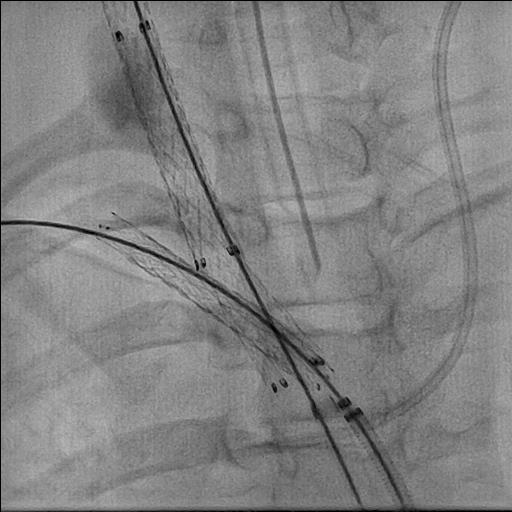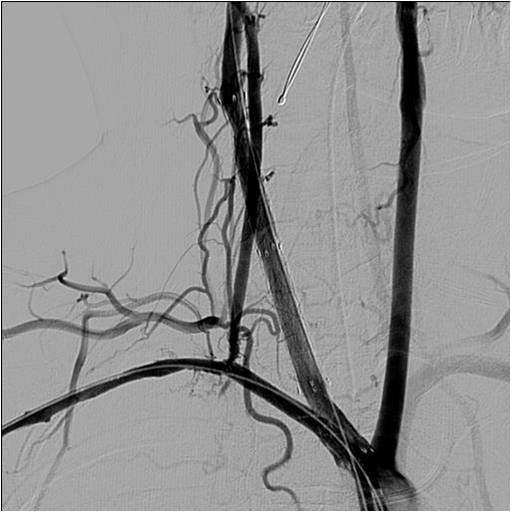 Case Summary
Kissing "Y" stents have been used to treat aorto-iliac and coronary bifurcation lesions. When stenosis or the aneurysm is very close to the RSA and/or CCA ostium, it's an attractive and effective option.The type and size of stents should be chosen carefully based on anatomy.Self-expanding stents are preferable.
Leave Comments
TCTAP 2021 Virtual
Apr 12, 2021
Thanks for sharing your report. It's very helpful for us.