Lots of interesting abstracts and cases were submitted for TCTAP 2021 Virtual. Below are accepted ones after thoroughly reviewed by our official reviewers. Don't miss the opportunity to explore your knowledge and interact with authors as well as virtual participants by sharing your opinion!
TCTAP C-110 . Presentation
Presenter
Hsinyu Tseng
Authors
Hsinyu Tseng1, Yen-Hung Lin1
Affiliation
National Taiwan University Hospital, Taiwan1,
TCTAP C-110
STRUCTURAL HEART DISEASE - Pulmonary Intervention: CTEPH, PHTN
Efficacy of Serial Balloon Pulmonary Angioplasty in Treating an Octogenarian with Severe Chronic Thromboembolic Pulmonary Hypertension and Right Heart Failure
Hsinyu Tseng1, Yen-Hung Lin1
National Taiwan University Hospital, Taiwan1,
Clinical Information
Patient initials or Identifier Number
Lee
Relevant Clinical History and Physical Exam
A 76-year-old female presented with progressive dyspnea for years. She had a history of pulmonary embolism at age of 67 and diagnosed of chronic thromboembolic pulmonary hypertension (CTEPH) at age of 71. She had been enrolled in the CHEST-1 clinical trial and riociguat (Adempas) had been administered for 5 years. However, progressive exertional dyspnea developed (WHO functional classification: IV). Physical examination showed RV heave, prominent P2 and bilateral leg edema.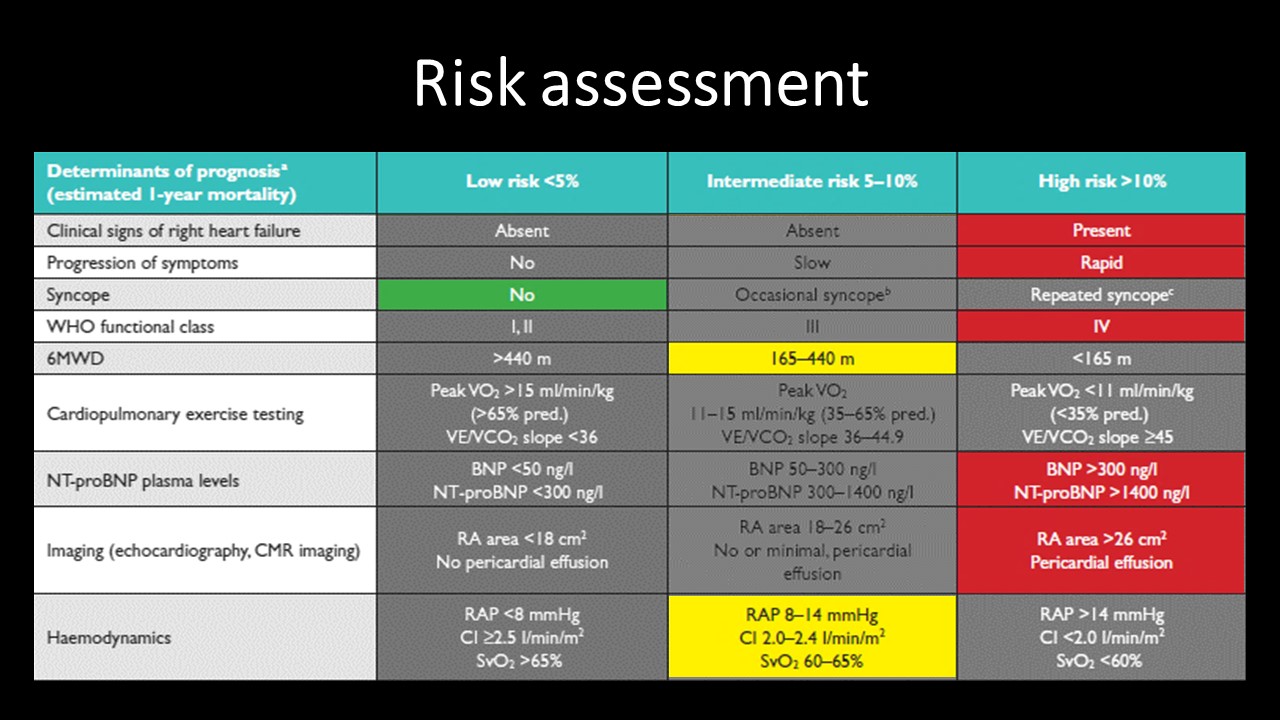 Relevant Test Results Prior to Catheterization
ECG showed right axis deviation and right ventricular hypertrophy. CXR disclosed cardiomegaly with prominent right pulmonary trunk. NT-proBNP was 3,185 pg/ml. Six Minute Walk Test (6WMT) was 180 meters. Echocardiogram confirmed enlarged right heart and elevated TRPG (128 mg). Ventilation/Perfusion scan revealed bilateral perfusion defects with most severe defect at right lower lung. Tc-99m DTPA first-pass radionuclide angiocardiography reported borderline decreased RV systolic function.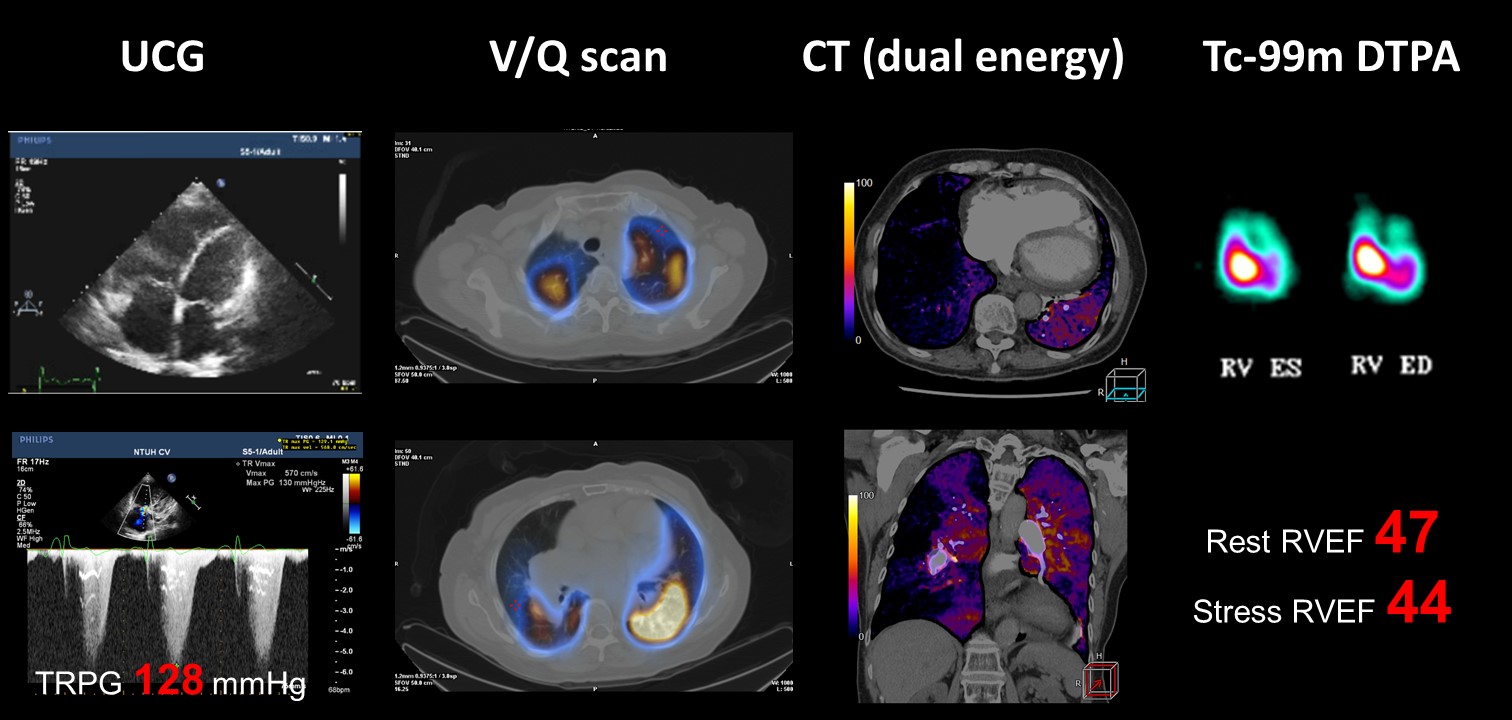 Relevant Catheterization Findings
Right heart catheterization showed severe pulmonary hypertension with pulmonary artery pressure 110/40 (63) mmHg and extremely elevated pulmonary vascular resistance (16.7 Woods Unit). Non selective pulmonary angiography discovered multiple bilateral lower lung filling defect, especially in right lower lung field. Selective pulmonary angiography revealed severe stenosis at right A7, A9 and A10 with abrupt narrowing and webs & bands appearance.

2. Relevant cath finding.mp4
Interventional Management
Procedural Step
< 1
st
Balloon pulmonary angioplasty (BPA) >1. Punctured right femoral vein and inserted 7Fr 65cm long sheath2. Engaged 7Fr Medtronic JR4 guiding catheter to right lower pulmonary artery3. Wired ASAHI Sion to right A10 branch4. BPA with Boston Emerge 3.0 * 15 mm and Abbott TREK 4 * 20 mm balloon at right proximal A105. Difficult wiring to distal A10 was noted6. Used dual lumen catheter Kaneka CRUSADE and wired ASHAHI Fielder FC to distal A107. BPA with Orbus Neich Sapphire 1.5*15 mm at right distal A108. Successfully wired Ultimate bros 3 to right A9 with the support of CRUSADE9. BPA with Boston Emerge 3.0 * 15 mm balloon at right A910. The final result showed improvement of right A9 and A10 flow, increase perfusion and faster venous return < Post 1
st
BPA>High Pulmonary Edema Predictive Scoring Index (PEPSI) score 50.1 was noted at 1st intervention. Desaturation developed after procedure. CXR showed reperfusion pulmonary edema. Venturi mask was applied and diuretic was given. Desaturation and pulmonary edema resolved within 2 days. <2
nd
to 8
th
BPA>Repeated BPA was performed for 7 more times in 3 years at right A1, A2, A3, A7, A8, A9, A10 and left A1, A2, A4, A8, A9, A10. After interventions, dyspnea improved, NT-proBNP lowered, pulmonary artery pressure decreased and pulmonary vascular resistance declined. PEPSI score gradually decreased and she only had another episode of reperfusion pulmonary edema after 2
nd
BPA but no further event recurred since 3
rd
BPA.

Video 1 Procedure.mp4

Video 2 Pre and Post and Lung Edema.mp4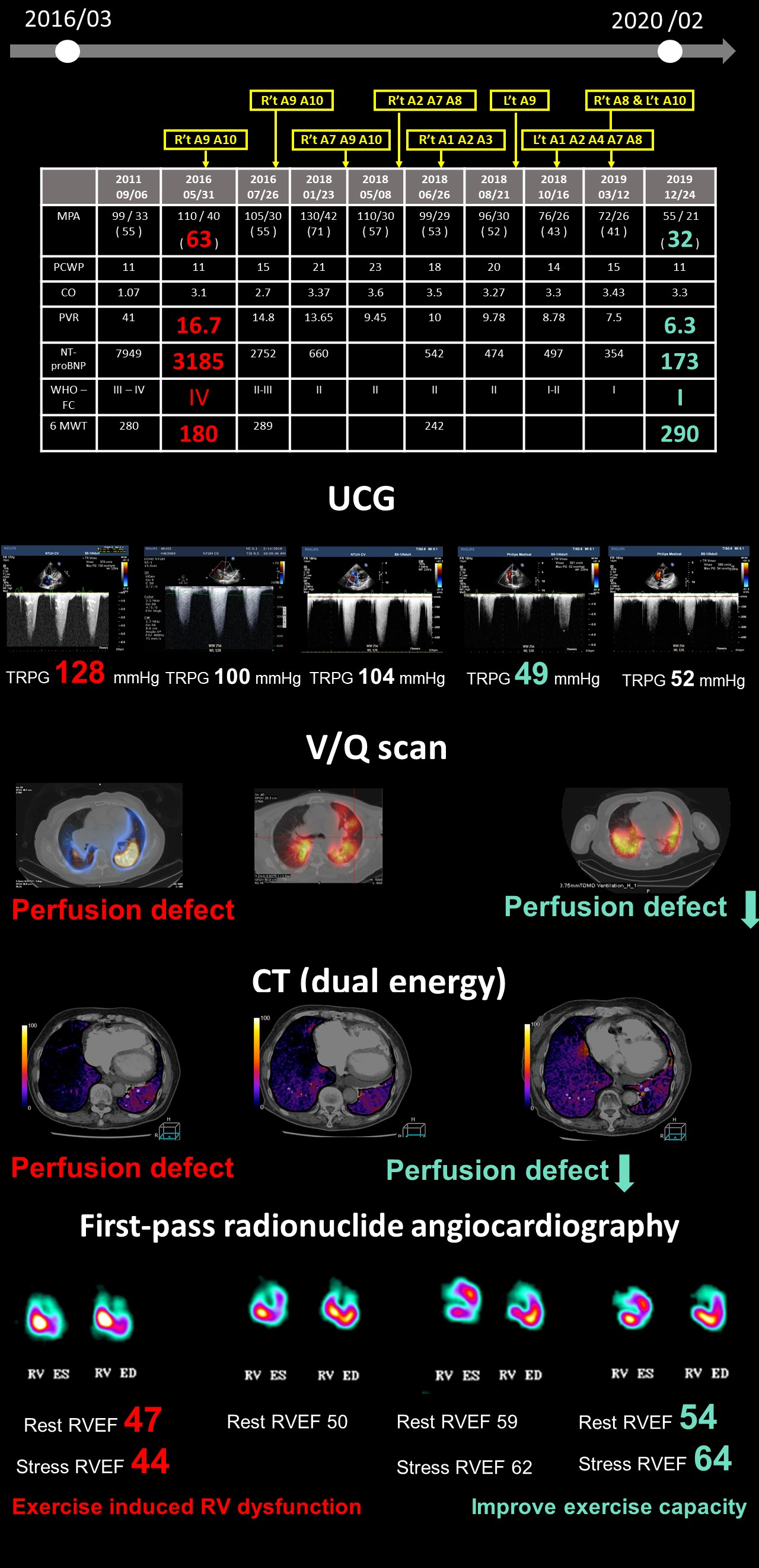 Case Summary
Balloon pulmonary angioplasty (BPA) is an effective treatment with acceptable procedure risk for inoperable CTEPH patients. Both clinical and hemodynamic parameters improved dramatically after BPA. However, difficult wiring and unique complications are frequently encountered. The challenge of difficult wiring can be conquered by long sheath, dual lumen catheter and careful manipulation of hydrophilic wires. Such techniques should be appropriately applied to facilitate procedure. In addition, PEPSI score is a useful tool to predict the development of reperfusion lung edema and should be implemented in daily practice.
Leave Comments
TCTAP 2021 Virtual
Apr 12, 2021
Excellent management! Thank you for sharing it.