Lots of interesting abstracts and cases were submitted for TCTAP 2021 Virtual. Below are accepted ones after thoroughly reviewed by our official reviewers. Don't miss the opportunity to explore your knowledge and interact with authors as well as virtual participants by sharing your opinion!
TCTAP C-002 . Presentation
Presenter
Kunal Bikram Shaha
Authors
Kunal Bikram Shaha1, Md Sajjad Safi2
Affiliation
Patan Academy of Health Sciences, Nepal1, Patan Hospital, Nepal2,
TCTAP C-002
CORONARY - Acute Coronary Syndromes (STEMI, NSTE-ACS)
Blend of Conventional and Nonconventional Approach During Primary PCI of a Daunting Acute Inferior Wall MI: A Short Story
Kunal Bikram Shaha1, Md Sajjad Safi2
Patan Academy of Health Sciences, Nepal1, Patan Hospital, Nepal2,
Clinical Information
Patient initials or Identifier Number
Binay
Relevant Clinical History and Physical Exam
A 45-year-old heavy smoker young male presented with Severe central chest pain of 30 min duration associated with nausea and vomiting. His pulse was regular with 54/min and BP:100/70 mm of Hg with SpO2 of 98% in room air. His CVS exam revealed S1 S2 and no added sound. His Chest exam was normal. There were no accompanying arrhythmias.
Relevant Test Results Prior to Catheterization
EKG: Sinus Rhythm, 60/min, Normal Axis, ST elevation in II, III, aFV, V5, V6 noted, ST elevation III>II indicating possibility of RCA as culprit arteryECHO screening: Hypokinetic mid, basal Inferior and lateral wall with EF=40-45%. No any MR Noted.CKMB:8u/L, Qualitative Troponin I Negative.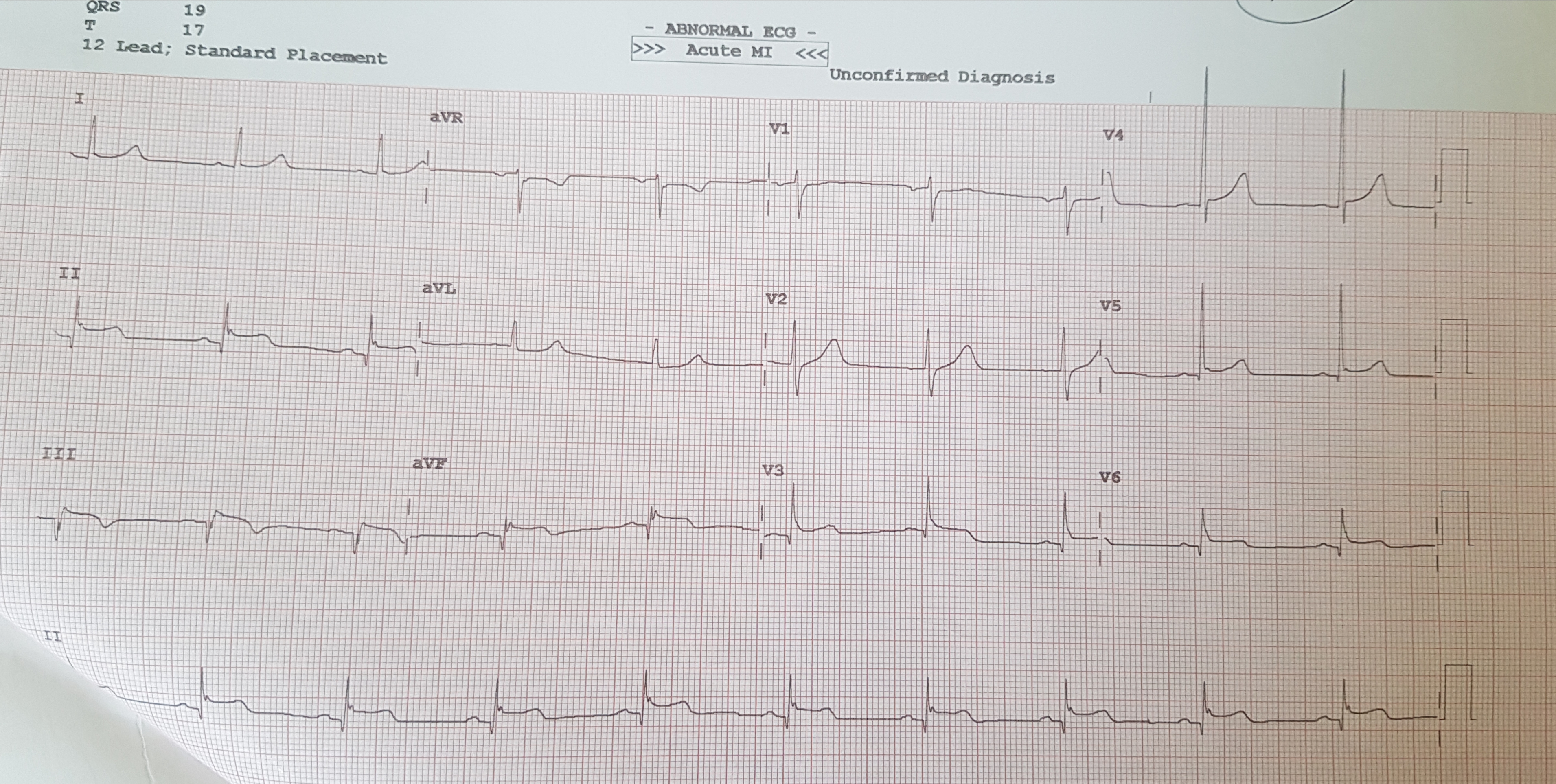 Relevant Catheterization Findings
Coronary angiography was performed via the right radial approach using a 6F sheath. Left system revealed normal Left main with mild disease in LAD with slow flow. Likewise, 70-80% stenosis in distal LCX with slow flow was noted. (Vid2). Right system revealed 100% thrombotic occlusion of distal RCA with slow flow and partial thrombus laden lumen commencing from mid RCA. (Fig-1,Vid1)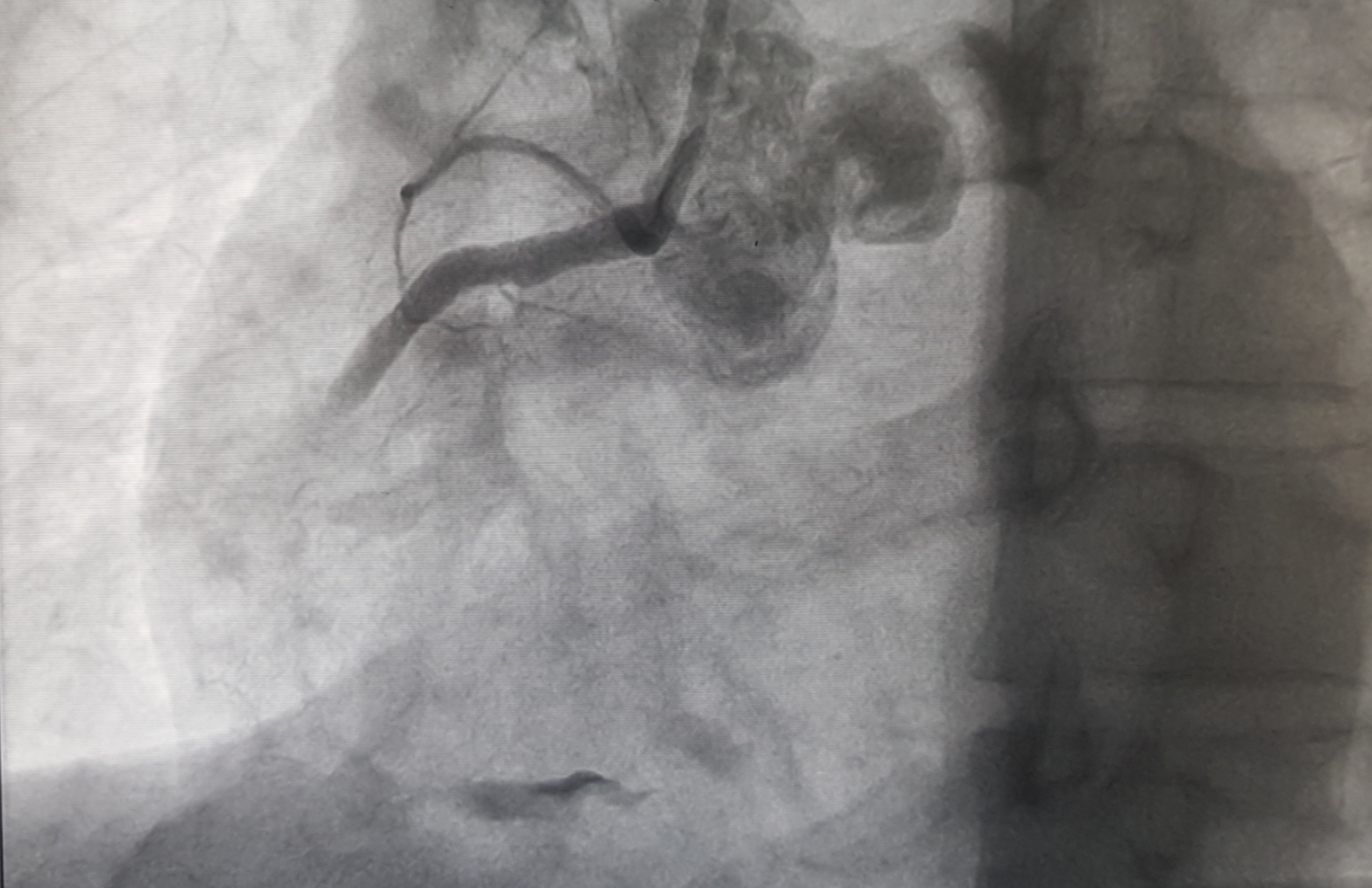 Vid1.avi

Vid2.avi
Interventional Management
Procedural Step
A 6F Radial Sheath (Terumo, Japan) access was established via rt radial artery. A 6F JR 3.5 guide catheter (Medtronic, USA) was hooked in the ostium of RCA. 0.014" BMW (Abbott, USA) was navigated in RCA but could not traverse distal RCA (Vid3). Then guidewire of 0.014" Choice PT MS (Boston Scientific, USA), helped traverse the distal RCA beyond the bifurcation of PL and PDA. Repeated plain old balloon angioplasty was performed in the distal segment of RCA using 2.0 X 12 mm NC Quantum balloon(Abbott, USA) at 12-16 atm but the efforts remained futile. Then we tried repeated Thrombosuction with 6F Thrombuster II(Kaneka, Japan) but still, the flow could not be established. Then we came up with the novel idea of giving intracoronary Streptokinase 0.5 million IU and after 20 min of intracoronary STK infusion again record 10 times thrombosuction with 6F Thrombuster II (Kaneka, Japan) was carried with the retrieval of clots(fig 2) and TIMI II flow was established(Vid4). Meantime remaining 1.0 million units were infused systemically via a peripheral IV line. Since the RCA was ectatic with good vessel size discrepancy and large thrombus burden, stenting was deferred. In this case, we combined both conventional and nonconventional approaches to achieve at least TIMI II flow. The patient's hospital course was uneventful and his EF improved from 40-45% to 50-55% with residual hypokinesia of basal Inferior wall only. There were no any access/non-access site bleeding complications.

vid3.avi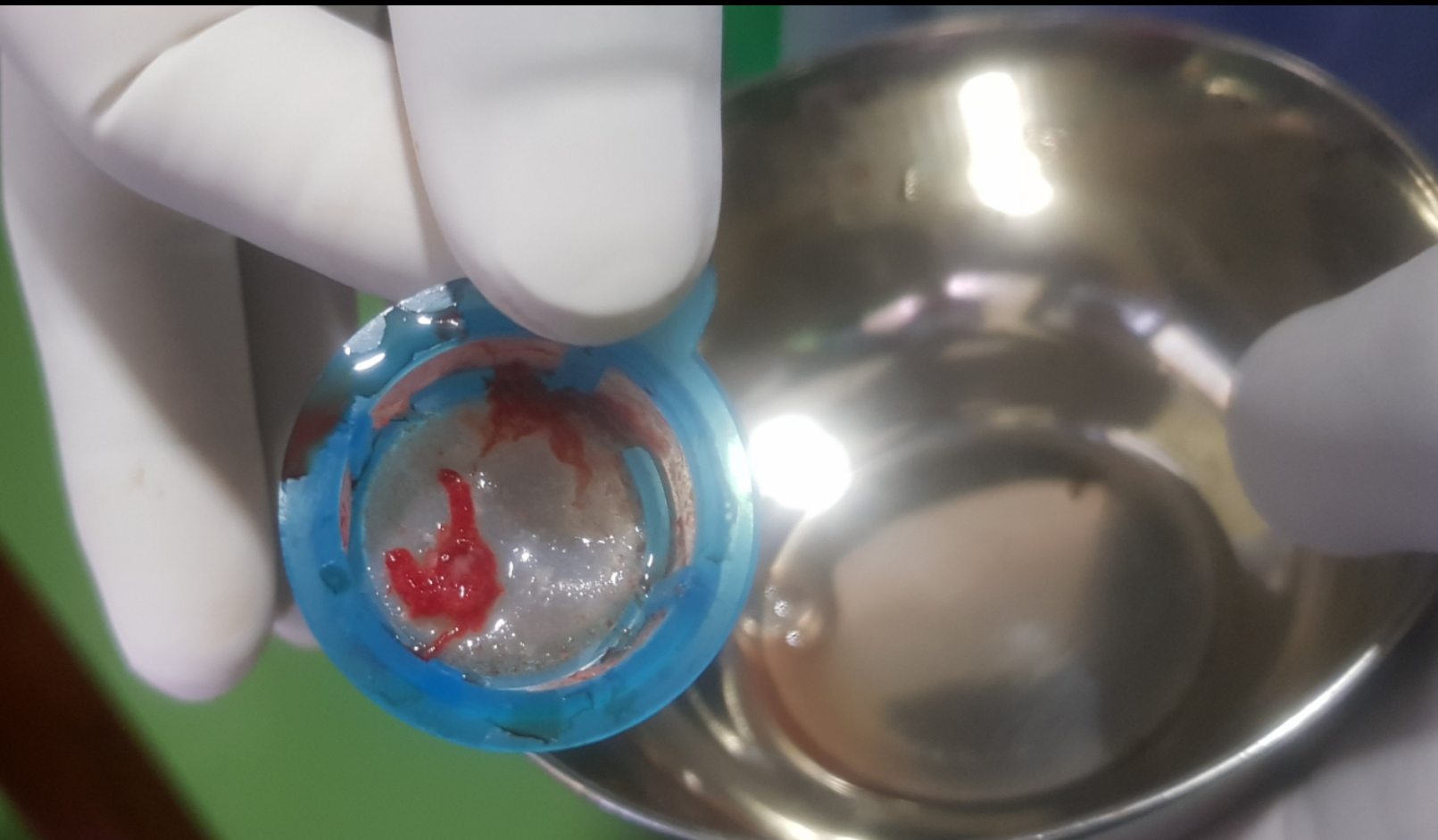 vid4.avi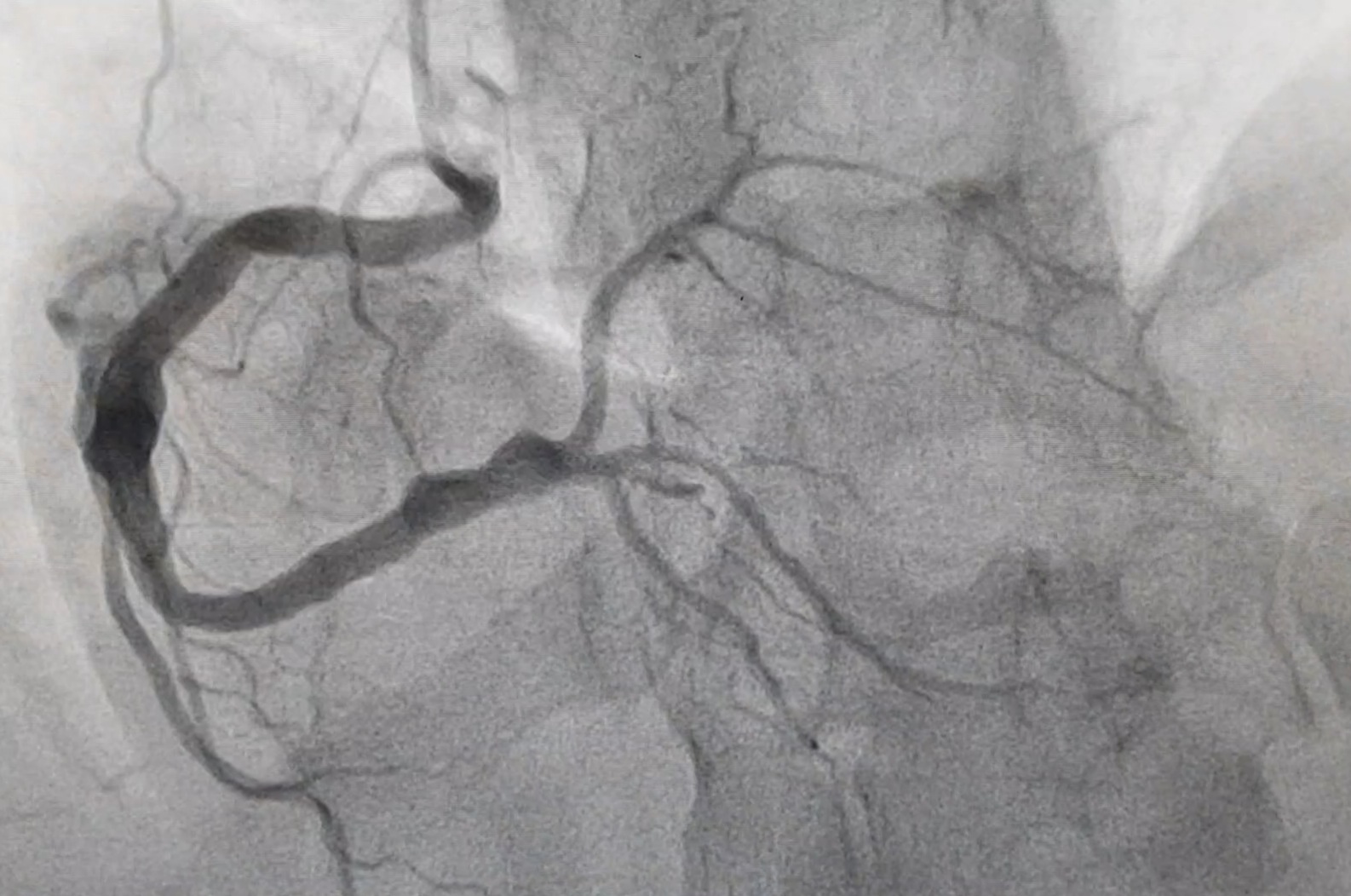 Case Summary
Following the dictum "Need is a mother of invention", this case is an illustration of bailout procedure. We thought of infusing 1/3rd dose of thrombolytic intracoronary as we had radial access in regard to safety from access site bleeding complication. We started thrombosuction again after 20 min of the infusion so that thrombolytic help disintegrate the clot which can enable thrombosuction work. Later gave a full dose of the thrombolytic intravenously so that clot disintegration and dissolution continues while working on with the thrombosuction for ten times which finally yielded us intracoronary clot. Maybe we can open new doors with "thrombolytic in conjuncture with thrombosuction" as an armory of PPCI.
Leave Comments
TCTAP 2021 Virtual
Apr 12, 2021
Excellent management! Thank you for sharing it.