Lots of interesting abstracts and cases were submitted for TCTAP 2021 Virtual. Below are accepted ones after thoroughly reviewed by our official reviewers. Don't miss the opportunity to explore your knowledge and interact with authors as well as virtual participants by sharing your opinion!
TCTAP C-013
Presenter
Ankur Batra
Authors
Ankur Batra1, RR Mantri2
Affiliation
Nidaan Hospital, India1, Sir Ganga Ram Hospital, India2,
TCTAP C-013
CORONARY - Acute Coronary Syndromes (STEMI, NSTE-ACS)
Primary PCI in Spontaneous Coronary Artery Dissection with Cardiogenic Shock: What to Do When You are Forced to Intervene!
Ankur Batra1, RR Mantri2
Nidaan Hospital, India1, Sir Ganga Ram Hospital, India2,
Clinical Information
Patient initials or Identifier Number
Mr. N.
Relevant Clinical History and Physical Exam
48-year-old maleKnown case of Essential Hypertension Known case of Coronary Artery Disease: Status Post CABG 2012 with LIMA to LADPresented with left precordium pain on exertion since 2 days and increased since last 3 hours with one episode of syncope and excessive sweating.Examination: P-80/min, BP- 90/50mm of hg right arm supine, Physical examination: unremarkableECG: QR in III, aVF with intermittent CHB


Relevant Test Results Prior to Catheterization
Relevant Catheterization Findings
He was planned for Primary PCI with Temporary Pacemaker and inotropic support with dopamine and noradrenaline.
CAG: right FemoralLIMA to LAD: Patent Left main: NormalLAD: Proximal LAD; Total OcclusionLCX: Non Dominant, NormalRCA: Dominant with Spontaneous Coronary Artery Dissection from Proximal to Distal RCA, Culminating just prior to the bifurcation to PDA and PLV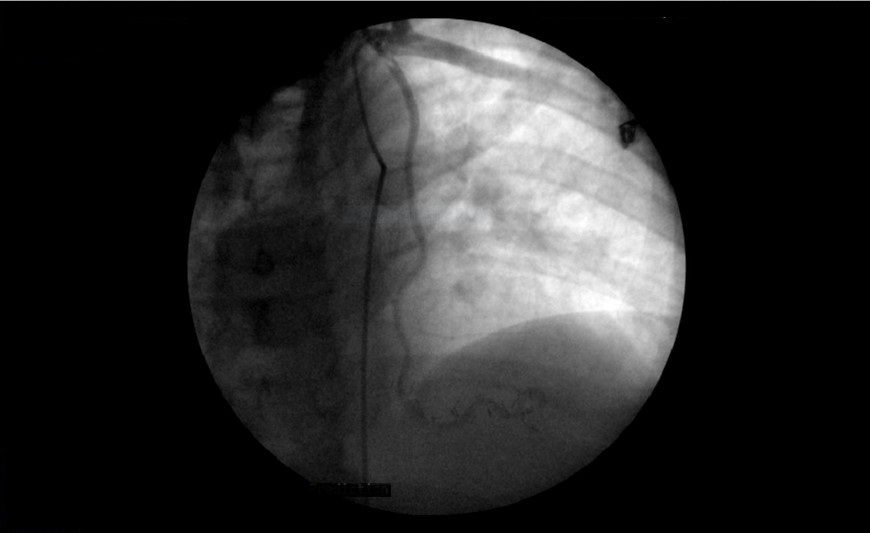 202011181121310673.avi
Interventional Management
Procedural Step
Access Site: Right CFASheath: 7Fr Terumo Guide: 7Fr 3.5 JRWire: Whisper 0.014x190cmProcedure: Wire was placed in the proximal RCA and with the help of Finecross MC it was tried to reach the true lumen. Because of the dissection it kept entering the false lumen evident by resistance of the MC advancement.With persistent effort and careful torque we were able to steer the wire into 2nd acute marginal branch. From the second acute marginal with careful torque the wire was parked into distal RCA. Advancement in both PLV and PDA was checked to rule out false lumen entry.Time to wiring: 40minBalloon dilatation: 2.0x08SC at 12 atm for 30 secondsPost Balloon dilatation IVUS imaging was performed which showed multiple lumens extending from proximal to distal RCA and true lumen position of the wireBalloon Dilatation: 2.75x 08mm NC balloon at 18,14,12 atm for 30 seconds from proximal to distal RCA.Post ballooning it showed TIMI III flow with residual 30-40% lesion in mid RCA.Stenting: 3 Drug eluting stents1:2.5x 38mm Promus Element at 12 atm for 30 sec at distal RCA to PDA.2:2.75x 33mm Promus Element at 12 atm for 30sec at mid RCA overlapping the proximal struts of previous stent3:3.0 x 38mm Promus Element at 12 atm for 30 sec from ostial to mid RCA overlapping the proximal struts of mid RCA stent, followed by ostial faring.Post Dilatation with NC balloon done across the stent with NC balloonsTIMI III Flow + post stentingIVUS shows well apposed stent with no dissection

n4.avi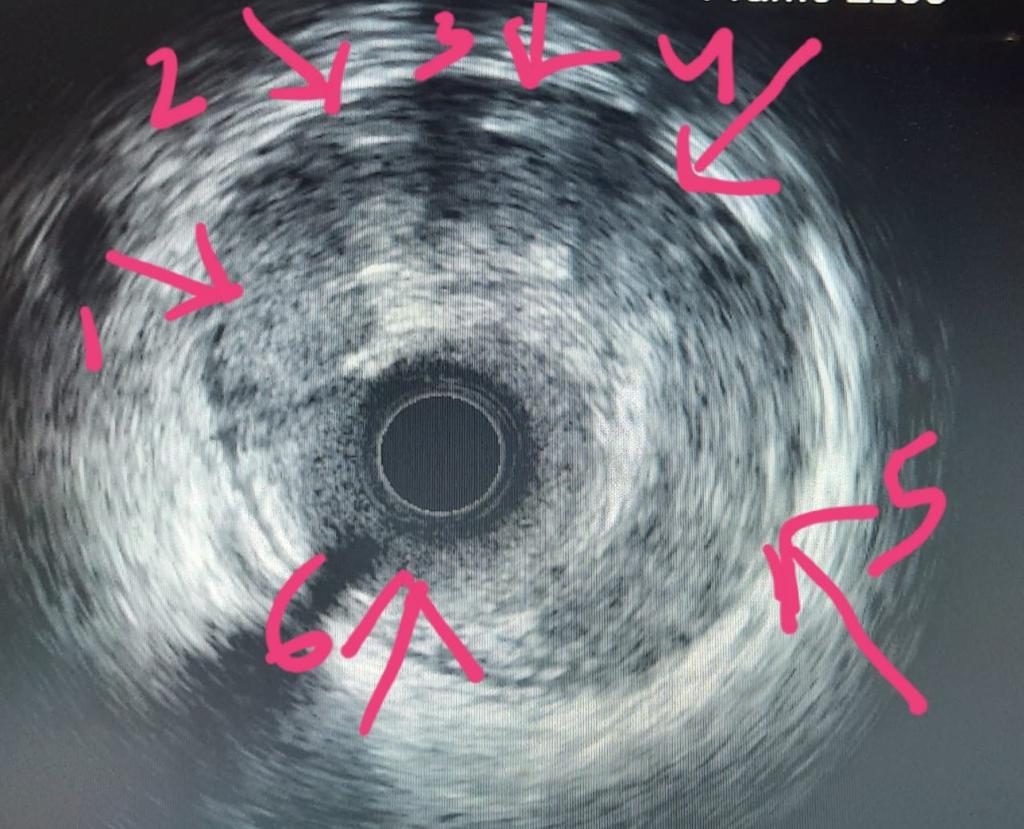 n14.avi
Case Summary
Spontaneous Coronary Artery Dissection presents a dilemma for an interventional cardiologist. The evidence clearly suggests that if the clinical condition allows, optimal medical management and lifestyle modification has shown better cardiovascular outcomes.PCI in SCAD carries a higher than ordinary perioperative complication risk due to abrupt vessel closure, inadvertent subintimal stenting and high risk of perforation.This case demonstrates that in selected patients where intervention is indicated, PCI can be safely performed with careful manipulation of wire.Intravascular imaging with IVUS plays an important decision making role in the procedure.
Leave Comments
TCTAP 2021 Virtual
Apr 12, 2021
Very interesting study!